From the Archives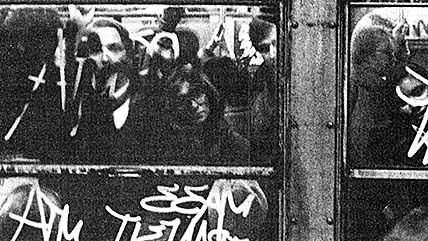 20 YEARS AGO
May 1997 "Sometimes a tragedy can be the state's best friend. People don't like to believe in unavoidable atrocities, don't like to accept that deeply regrettable events can and will happen because the universe—or someone in it—is unpredictable, imperfect, and unmanageable. We crave control. Vain attempts to manage the unmanageable at any cost are the strongest impetus turning citizens into supplicants, begging for a government solution to every potential problem."
BRIAN DOHERTY
"Tragic Government"
"Nearly a decade ago, the Drug Enforcement Administration's own administrative law judge, after two years of testimony, called marijuana 'one of the safest therapeutically active substances known to man' and said it should be available by prescription. Since then, the federal government has blocked research on medical uses of marijuana, even while insisting that more is needed."
JACOB SULLUM
"Cannabis Catch-22"
"It became a standing joke: After the lawyers were done suing you up one side of the street, they'd sue you down the other. They'd sue when you gave a bad reference, then sue for failure to warn—failure to give a bad reference—when your old employee committed some atrocity in his new job. They'd sue when you turned away a job applicant with a violent or criminal past, or sue if you did take him and he hurt someone."
WALTER OLSON
"Occupational Hazards"
"Maybe politics should stop at the schoolhouse door, but intelligent analysis shouldn't. Clinton's higher-education policies are harebrained and irresponsible, obviously concocted by people who care more about poll results than about what they might be doing to the nation's colleges or their students."
VIRGINIA I. POSTREL
"No Class"
25 YEARS AGO
May 1992 "The amount of pollution that a city pumps out initially rises with per-capita income. But after a turning point, it starts to decline steadily. Richer people are cleaner, if you just let them get rich enough."
RHONA MAHONY
"Dirty Deal?"
"But in the 1970s, cracks began to appear in the Keynesian foundation. Inflation and unemployment rose in unison, violating the Keynesian theorem that the two variables should travel in opposite directions and undermining Keynesian policy, which was based upon adjusting fiscal and monetary policies to bring down unemployment by increasing inflation."
DANIEL J. MITCHELL
"The New Voodoo"
30 YEARS AGO
May 1987 "I found the country [of China] torn between its Marxist past and the lure of freedom and prosperity. Change is a matter not only of ideology—communism versus capitalism—but also of competing interests—entrepreneurs versus politicians, city dwellers versus farmers, those with influence versus those with money. As the recent student protests and the crackdown that followed have demonstrated, which path China will take is still an open question."
BURTON ABRAMS
"Real Life Behind China's Changes"
"Reagan's latest push for competitiveness and opposition to protectionism must be taken with a grain of salt. Free-trade rhetoric is not enough. It doesn't make up for the billions of dollars we are paying for protectionism. Actions would speak louder than words."
BRUCE BARTLETT
"Making the World Safe for Harley-Davidson"
35 YEARS AGO
May 1982 "The willingness of so many people to pay extra for private transport services is just one measure of how atrocious, by comparison, the city subways have become. At the same time, it is a sign that private ownership could provide an alternative to the decaying city-owned underground."
PETER SAMUEL
"Unload the Subways"
"Voluntarism is by nature hard-pressed to compete with the government monopoly on taxation."
DALE H. GIERINGER
"After the Budget Axe Falls"
"It's becoming a habit. A government agency performs or commissions a scientific study designed to answer questions about the possible health effects of a substance. The results seem to indicate a hazard. An immediate announcement is made. The news media publicizes it extensively, greatly alarming the affected individuals. The agency establishes policies or takes regulatory action. Later, independent experts examine the report and find that the original conclusion was in error. The study was insufficient, flawed, or misinterpreted. The agency may reverse its decisions, but it cannot help those who suffered economic losses, psychological distress, and so on as a result of its earlier actions."
ELIZABETH M. WHELAN AND KATHLEEN A. MEISTER
"Panic to the People"
This article originally appeared in print under the headline "From the Archives".