Cops Force School into Lockdown Mode Because of a Scary Photo
KKK member, or house?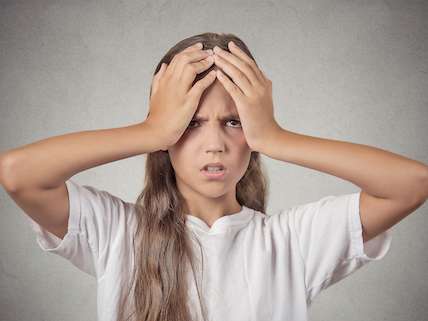 Police ordered a middle school in East Lansing, Michigan, to "shelter in place" last Thursday afternoon—that is, to allow classes to continue, but not allow anyone to enter or leave the building—after a student took a photo of what appeared to be nearby person in a Ku Klux Klan robe.
The MacDonald Middle School student forwarded the photo to his or her parent. The parent apparently contacted the cops, who issued the shelter order. Then they went to investigate the threatening Klansman.
According to the Lansing State Journal, here's what they found:
When police arrived, they discovered the photo did not show a person in a white robe. Rather, it captured the peak of a nearby home, according to East Lansing Police Lt. Steve Gonzalez.

The shelter in place order was lifted shortly thereafter, Gonzalez said, once police determined there was no threat. Only the peak of the nearby house, which is white, was visible due to a hill obstructing the view.
I guess maybe there aren't that many solo Klansmen hiking in full KKK regalia at lunch time in East Lansing.
But of course, now that schools understand and perform the types of protocol formerly confined to prisons, it's easy to have them react the same way.