Trump's Budget Director Confirms: The Export-Import Bank Will 'Continue to Exist' (UPDATE: Trump Declares the Bank a 'Very Good Thing')
If we're going to kill this corporate-welfare program, we can't count on the White House to help.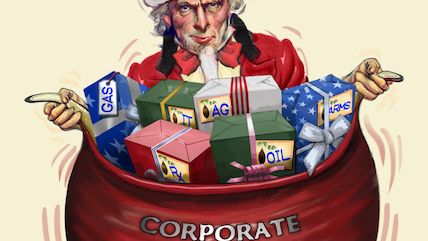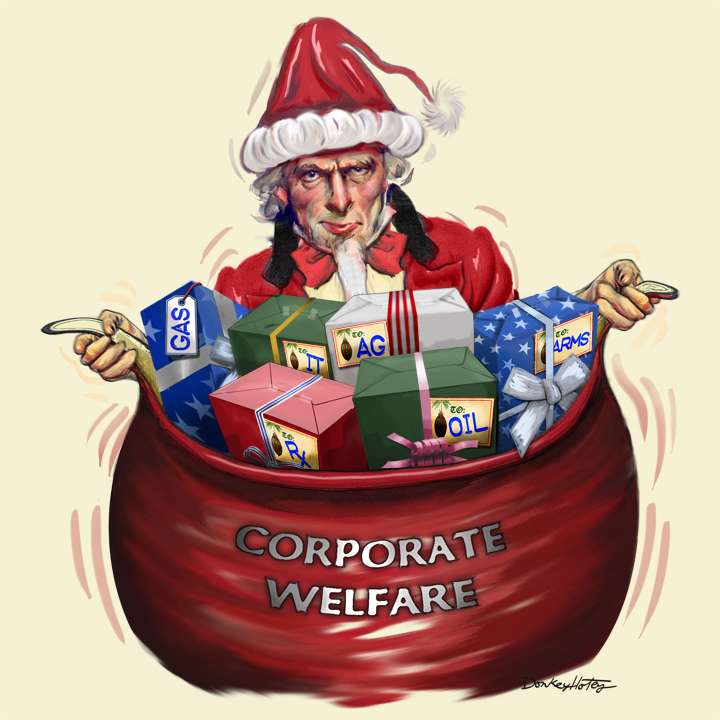 Were you hoping, against the odds, that Donald Trump would do an about-face and decide that he wants to kill the Export-Import Bank? If so, I'm afraid I'll have to be the bearer of disillusioning news: OMB chief Mick Mulvaney has now confirmed that the White House wants the bank to "continue to exist."
Some background: The Ex-Im Bank uses tax money to finance and insure foreign purchases of American exports. Boeing and the bank's other beneficiaries think this is a great set-up; the foes of corporate welfare are less impressed. Some early drafts of the Trump budget suggested that the program might be among the items marked for death, but when the actual document was released the bank turned out to be very much alive. Apparently, America's most explicitly mercantilist president in years isn't about to eliminate a mercantilist institution. Go figure.
After I wrote about that last month, I heard some maybe-he'll-get-to-it-later rumblings from some hopeful Trump disciples. Well, CNBC's John Harwood just asked Mulvaney about the bank; the short version of his answer is that Trump is more interested in "putting some people on there who are reformers" than in dismantling it. For the longer version, read on:
HARWOOD: Have you accepted as a matter of administration policy that you're going to take money from taxpayers and give it to the Ex-Im Bank?

MULVANEY: Yeah. We did talk about the Ex-Im Bank because, as you know, I was a fairly significant critic of that in my time on the House. And I'm very comfortable with where we got, which is I believe I have a commitment this from this president.

He is interested in putting some people on there who are reformers, and who want to make sure the bank sticks to its knitting and doesn't experience some of the mission creep that many of our critics have seen. Secondly, he's given me and Gary Cohn permission to start talking to other export credit facilities around the world to see if we can lower the level of government interference in the marketplace from all sides.

HARWOOD: But Ex-Im is going to continue to exist.

MULVANEY: Yeah, it's going to continue to exist.
That "mission creep" comment was a nice touch. The bank has been subsidizing corporate giants for decades. Just what original mission is Mulvaney pretending that they're going to restore?
Other choice bits from the interview include Mulvaney's estimate of how much Trump will spend on infrastructure ("I'm assuming a $200 billion number") and his response when asked about Trump's pledge to eliminate the national debt ("It's fairly safe to assume that was hyperbole"). To read the whole thing, go here.
Update: And now we have it straight from the horse's mouth. The Wall Street Journal has just interviewed the president, and it reports that Trump has "made a full reversal from the campaign by stating his support for the U.S. Export-Import Bank":
As he courted these limited-government voters during the campaign, Mr. Trump said the agency was unnecessary, and referred to it as "featherbedding" for politicians and big companies.

"Instinctively, you would say, 'Isn't that a ridiculous thing,'" Mr. Trump [now says] of the Ex-Im Bank. "But actually, it's a very good thing. And it actually makes money, it could make a lot of money."