Stripper Licensing Fees Pocketed by Palm Beach County Employee for Years
Investigators say an administrative assistant with the Public Safety Department pocketed cash payments from adult entertainers and fudged records to cover for it.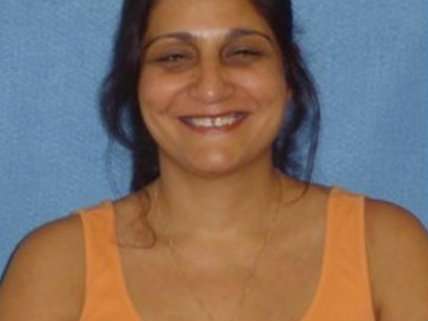 In Palm Beach County, Florida, all topless dancers are required to register with county officials and obtain an Adult Entertainment Work Identification Card (AEIC), at the cost of $75 per year. The regulation is ridiculous for a lot of reasons, but at least applicants—many of whom are paid exclusively in cash—were able to pay the government-ID fee with cash, too, making things a little more convenient and a little less privacy-invading. But not anymore, thanks to the alleged actions of one sticky-fingered government employee.
"She would just take the cash and not record it in the logs and then we also found that she was altering some of the logs and records," said John Carey, Palm Beach County Inspector General.
The "she" here is Anita Pedemey, 54, who had been employed with Palm Beach County for more than 20 years. Since 2013, Pedemy was an administrative assistant with the county Public Safety Department. According to the Office of the Inspector General (OIG) for Palm Beach County, Pedemy "diverted" at least $28,875 (and possibly an additional $3,305) from county coffers between October 2013 and mid-November 2016. The money came from both adult-entertainer fees—approximately 70 percent of which were paid in cash—and court-ordered payments intended for a crime Victims Services Fund.
Pedemey was one of several staffers responsible for processing these applications and payments and passing on relevant paperwork and funds. Instead, Pedemey would often pocket cash payments, according to OIG's investigation. Pedemey herself confessed as much to her boss, Palm Beach County Director of Public Safety Stephanie Sejnoha, at the start of the investigation, although the amount she admitted to taking is less than what OIG believes to be the actual amount.
After taking the cash, Pedemey "was deleting the record and shredding the files," said Sejnoha.
Emails from this time period show Pedemey requesting contact info for local strip clubs and emailing them reminders about the licensing requirements. By way of explanation, she told a colleague that it had "been very slow" at the adult-entertainer ID processing desk.
The OIG investigation revealed how Pedemey would alter daily-activity reports to omit records associated with missing money before she submitted the paperwork to accounting. Because she manipulated reports but left the underlying database unaltered, the county still received records of adult-entertainment ID applications even if accounting never received their payments, which means that at least most applicants whose money was taken were still legitimately registered with the county.
At least, as far as OIG can tell. Once an ID applicant is entered into the database, any changes are automatically tracked by system software and reported in a master Daily Payment Activity report; checking these reports against those Pedemey submitted to accounting allowed OIG to get at the scope of the missing money. But ID cards can be printed and issued without ever saving the transaction in the AEID database, according to Benjamin Perez, the county's ISS Systems Integrator. This means that it's possible Pedemey printed cards for people and collected their money without ever entering them into the system, a possibility backed up by surveillance footage OIG reviewed. "We believe Ms. Pedemey's diversions of funds may be much greater than what can be determined by the review of [Public Safety Department] records alone," OIG reported.
Going forward, people applying for adult-entertainment permits will be required to pay the fee with a credit card or money order instead of cash, Sejnoha said.
Demanding strippers be licensed in the first place is a problem, though. There's no legitimate public-safety or consumer-protection element to the requirement—strip club patrons don't care if the woman wriggling on their laps is properly permitted. Government officials have portrayed the measure as a means to stop human trafficking and the exploitation of minors, but that's ludicrous; anyone willing to force someone else into sex or labor and circumvent much more serious rules with regard to age limits isn't going to suddenly take pause over an occupational licensing rule they'll have to skirt. The only ones truly affected are sex workers and adult-business owners. Not only does the regulation drive up their costs (and close off legal dancing to those just passing through town), it gives Palm Beach regulators a database of anyone who's ever taken their clothes off for money locally—leaving these records open to FOIA requests or hackers—and gives cops a pretense to check clubs at random to make sure there aren't any unlicensed dancers. Those found to be dancing without a license can be arrested on a misdemeanor criminal charge.