'Nuclear' Option on Supreme Court Filibusters Increasingly Likely, Melania Trump Presents Awards at State Dept, Police Shooting Near U.S. Capitol: P.M. Links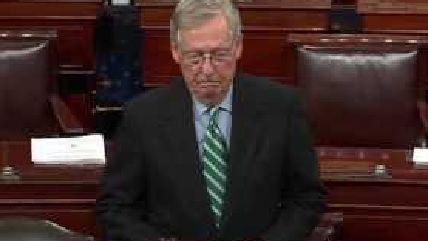 Adult Swim

The "nuclear option" on Supreme Court filibusters is appearing increasingly likely in the Senate.

First Lady Melania Trump appeared at the State Department to present the International Women of Courage Awards.
Chris Christie will reportedly chair a federal opioid commission.
Police shot at and have arrested a woman who allegedly made an illegal U-turn, struck another vehicle, and "nearly" hit police close to the U.S. Capitol.
A deal between Kushner Companies and a Chinese group over refinancing 666 Fifth Avenue collapsed.
The U.S. is advising against travel to Congo after an American and a Swedish U.N. expert who were missing for two weeks were found in a shallow grave.
Soldiers around Mogadishu shot and killed four civilians in three separate incidents, including a woman shot during an argument at the airport and a woman killed when a police soldier opened fire on a bus during during a presidential security lockdown.