Brexit Divorce Papers Filed, Planned Parenthood Video Creators Indicted, Privacy Reg Repeal Heads to Trump: A.M. Links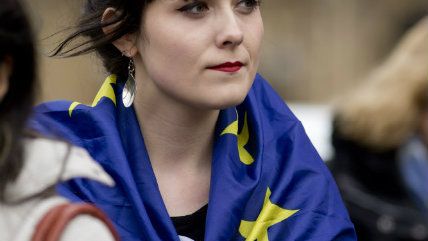 (SEAA/ZDS/Seb/WENN/Newscom)
SEAA/ZDS/Seb/WENN/Newscom

The U.S. government will pay $1 million to the family of Anastacio Hernandez, who was beat to death by border control agents in 2010.

Brexit is officially in motion: On Wednesday, U.K. Home Secretary Theresa May sent notice to the European Union that Britain is out, starting (as The New York Times puts it) "a tortuous two-year divorce littered with pitfalls for both sides."
The two men behind a series of undercover videos featuring Planned Parenthood executives were indicted in California Tuesday on 14 felony counts of unlawfully recording people without permission and one count of conspiracy to invade privacy.
A resolution to repeal Internet privacy protections approved by the Federal Communications Commission in 2016 has passed the U.S. Senate and House and now heads to Donald Trump's desk.
European Catholics and feminists are teaming up to try and outlaw surrogacy.
Follow us on Facebook and Twitter, and don't forget to sign up for Reason's daily updates for more content.