Are the 'Dishonest' Media Really Under-Reporting Terrorist Attacks? New at Reason
In the past five years, how many U.S. terrorist attacks were committed by jihadists?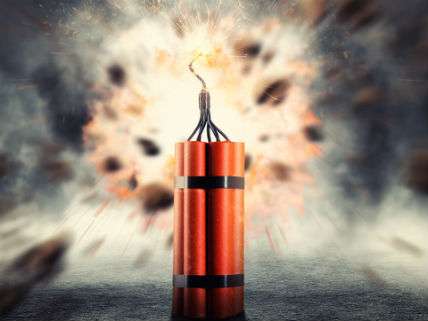 "It's gotten to a point where it's not even being reported. In many cases, the very, very dishonest press doesn't want to report it," asserted President Donald Trump a month ago. He was referring to a purported media reticence to report on terror attacks in Europe. "They have their reasons, and you understand that," he added. The implication, I think, is that the politically correct press is concealing terrorists' backgrounds.
To bolster the president's claims, the White House then released a list of 78 terror attacks from around the globe that Trump's minions think were underreported. All of the attackers on the list were Muslim—and all of the attacks had been reported by multiple news outlets.
Some researchers at Georgia State University have an alternate idea: Perhaps the media are overreporting some of the attacks.