State Department Misses Deadline to Manage All Emails Electronically
The agency already tried to get out of the requirements once.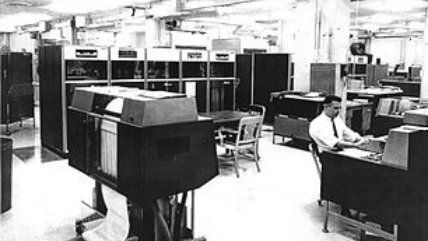 (NSA / Wikimedia Commons)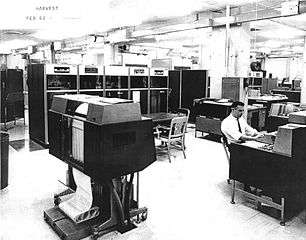 The State Department has failed to meet a deadline to store and manage its emails electronically as part of a 2012 directive to improve government record keeping, according to a recent Reuters report.
Before the directive, the Obama administration attempted to update government record keeping by issuing a memo in November 2011. The memo identified six areas to focus on. One of those was transitioning from paper-based management to an electronic format.
"Greater reliance on electronic communication and systems has radically increased the volume and diversity of information that agencies must manage," the memorandum read. "With proper planning, technology can make these records less burdensome to manage and easier to use and share. But if records management policies and practices are not updated for a digital age, the surge in information could overwhelm agency systems, leading to higher costs and lost records."
The department says it has completed the transition for all emails on its main systems, but some additional systems require further review before the department can confirm it has reached its goal.
The State Department missed the December 31 deadline despite efforts to scale back its record-keeping obligations, a document obtained by Politico in 2015 revealed. "The vast majority of working files are of short term value and should be disposed of quickly," the department's records officer argued in the 2012 memo. But as Politico later observed, the agency "urged streamlining the rules so that much of the routine back-and-forth of government would be beyond their reach."
Government transparency advocates said they were not surprised at the State Department's attempt to get out of some of the requirements. "This is an attitude a lot of agencies have taken, actually: that all they're required to save — and all [that] a lot of them do save — is the final product," Patrice McDermott of OpenTheGovernment.org told Politico. "All the things that document the work of government are records. … It's important for accountability, and it's important for history, for folks to be able to trace the development of a policy and to trace who had their hand in it. The final product isn't enough."
In response to complaints about the 2011 memo from the State Department and other agencies, the Obama administration issued another directive on August 24, 2012, requiring all email records—temporary and permanent alike—to be managed electronically by the end of 2016. It also requires that, by the end of 2019, all permanent electronic records be ready for eventual transfer to the National Archives.
The State Department contends that it is still working hard to meet its goal, per the Reuters report. When that will be, exactly, is unclear.