Philadelphia Cancels Cinco de Mayo Parade Over ICE Raid Fears
But ICE insists it does not conduct raids that "target alien indiscriminately."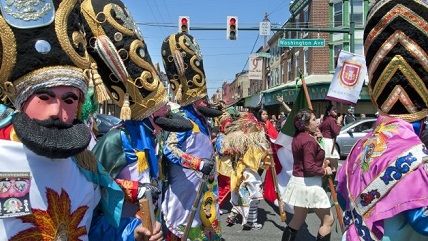 (R. Kennedy for Visit Philadelphia™)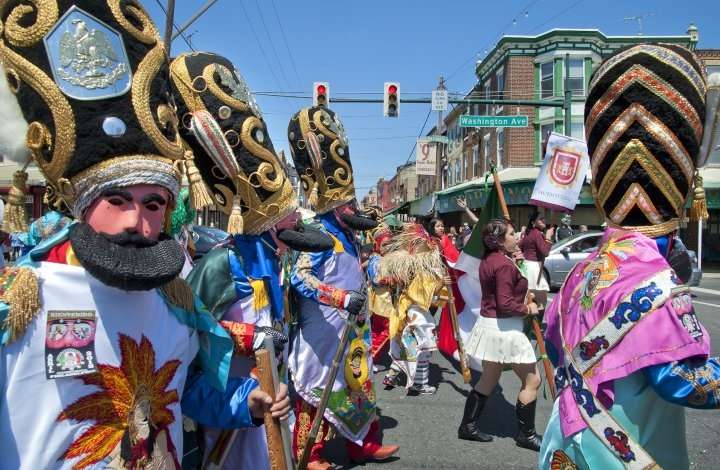 Organizers of the largest Cinco de Mayo-related annual event held in Philadelphia, El Carneval de Puebla, have canceled the parade over fears it could be targeted by Immigration and Customs Enforcement (ICE) agents. "Everyone is offended by the actions of ICE. They did not feel comfortable holding the event," organizer Edgar Ramirez told the local NBC affiliate of his co-organizers.
ICE recently announced that over a two-week period it had made nearly 250 arrests of illegal immigrants in Pennsylvania, West Virginia, and Delaware that it said had previous records, as ICE noted in its press release. But such enforcement actions are not new. A week-long operation in the three states last May yielded 84 arrests, and a similar ICE press release highlighting the prior arrest and criminal records of some of those individuals apprehended. A spokesperson at the ICE Philly office, Khaalid Walls, told NBC that ICE "enforcement actions are targeted and lead driven" and that the agency did not "conduct sweeps or raids that target aliens indiscriminately." Organizers did not say they had a specific warning that their event would be targeted.
While President Trump has described recent immigration enforcement actions as unprecedented, and even as a "military operation," Homeland Security Secretary John Kelly has resisted such characterizations, insisting recent raids were not different than raids conducted regularly in previous years, and that there would be "no—repeat—no mass deportations" and "no—repeat—no use of military force in immigration operations."
The Trump administration has relied on hyping up and amplifying news of its raids in order to push other immigrants to self-deport and to discourage migrants from trying to cross the border. The administration says there has been a 40 percent drop in Southern border crossings. As Dara Lind noted at Vox.com, nothing ICE did in raids in early February was unprecedented, but it "feels different with President Trump in the White House." Lind pointed out that the truth of the raids, which did include practices not used during the Obama administration, like arresting other illegal immigrants found while targeting someone with a deportation order, was nevertheless "sometimes been overshadowed by rumors that sound much worse than anything that's been documented."
Arguably, those kinds of rumors, and reporting on immigration raids that conflates increased attention due to the political atmosphere with a marked increase in enforcement, are a powerful tool for the Trump administration. Any effort to deport millions of illegal immigrants will rely in part on self-deportations. Trump, through his rhetoric, has helped to create a climate of fear where that's more likely to happen. Organizers like Ramirez are doing their part to signal boost that climate instead of resisting it.