Border Guards Now Snatching and Searching 5,000 Cellphones a Month
Think you have a right to your own property and information at the airport? Not one that law enforcement recognizes.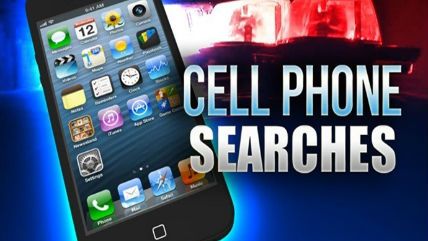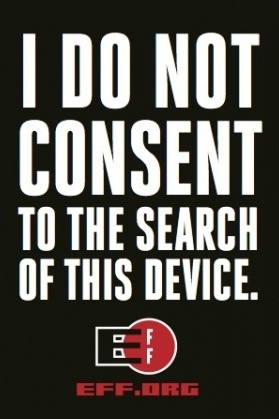 As Scott Shackford laid out in detail last month, there is a renewed journalistic interest during the Trump presidency in documenting aggressive Customs and Border Protection searches that long pre-date Donald Trump's election. This is particularly true of practices that—like many crackdowns on illegal immigrants and/or terrorists—restrict the freedom and arguably infringe on the rights of perfectly law-abiding U.S. citizens.
NBC News has a thorough report out on a tactic that hits close to home: CBP agents snatching Americans' cell phones at the border, demanding passwords, swiping information, and sharing copiously with other federal law enforcement agencies. Here's the nut:
Data provided by the Department of Homeland Security shows that searches of cellphones by border agents has exploded, growing fivefold in just one year, from fewer than 5,000 in 2015 to nearly 25,000 in 2016.

According to DHS officials, 2017 will be a blockbuster year. Five-thousand devices were searched in February alone, more than in all of 2015. […]

DHS has published more than two dozen reports detailing its extensive technological capability to forensically extract data from mobile devices, regardless of password protection on most Apple and Android phones. The reports document its proven ability to access deleted call logs, videos, photos, and emails to name a few, in addition to the Twitter, Facebook, and Instagram apps.
Some Americans are also getting their cell phones swiped while leaving the country, with a CBP spokesperson telling NBC that agents may be acting on concerns over industrial policy, whatever the hell that means. "CBP has adapted and adjusted to align with current threat information, which is based on intelligence," is how the spokesperson explained the sharp increase.
The NBC News piece has other tales of individual outrage, including quotes from those detained and searched, plus legal analysis that mostly amounts to: We're screwed. Scott Shackford's post contains plenty of other information, including about counter legislation being introduced by Sen. Ron Wyden (D-Oregon). This New York Times how-to suggests we get in the habit of buying travel burner phones. This keeps up and even technologically incompetent Americans (coughs) will deploy the evasion techniques of master criminals.
Below, enjoy some fiction, from Reason TV: