Trump Accuses Obama of Wiretapping Him; 7 in 10 Americans Say U.S. Losing 'National Identity'; Pro-Trump, Anti-Trump Protesters Clash in Berkeley: A.M. Links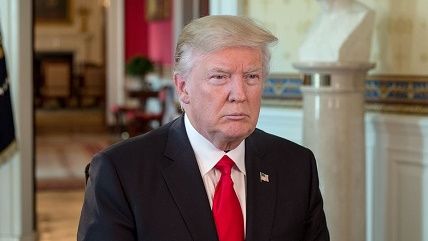 White House

The FBI reportedly asked the Department of Justice to refute claims President Trump made on Twitter about President Obama wiretapping Trump Tower.

Seven in 10 Americans say the United States is losing its "national identity," according to a new Associated Press poll.
Anti-Trump protesters clashed with pro-Trump protesters in Berkeley and at least ten people were arrested.
Lawmakers in California have filed FOIA requests for Immigration and Customs Enforcement activities in the state.
A Sikh man in Washington was shot by someone who reportedly told him to "go back to his country"—the third such attack in the last 10 days.
Turkey President Recep Erdogan said Germany was acting like the Nazi regime after the government canceled local pro-Erdogan rallies.
North Korea fired more missiles into the ocean, with three landing in Japanese waters.