AG Sessions Recuses Himself from Trump-Russia Investigations
The right move even before the latest revelations.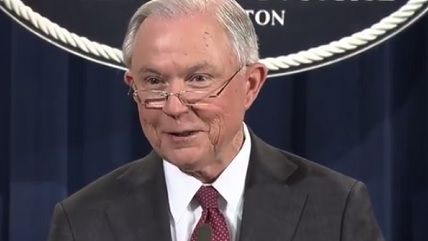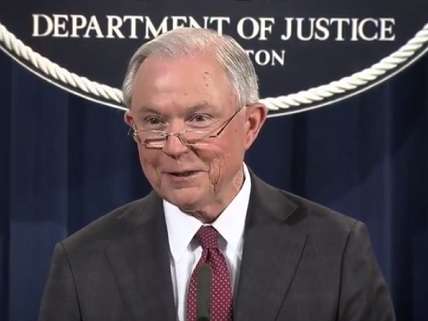 Attorney General Jeff Sessions announced today that he would be recusing himself from any investigation related to the election campaign. The news comes after reports of two conversations with the U.S. ambassador to Russia Sessions had last year as senator, which he did not disclose in answers in his confirmation hearing. Multiple Democrats and Republicans in Congress called for Sessions to recuse himself.
Sessions did not frame his decision as being influenced by the recent news. Instead, he said it derived from his role as a campaign surrogate, saying he began discussions with Justice Department ethics officials soon after being confirmed. "They said that since I had involvement with the campaign, I should not be involved in any campaign investigation," Sessions said at today's press conference, which The Washington Post reported was "hastily-called."
As I wrote earlier today, the fact that Sessions was a Trump surrogate should be enough for him to recuse himself from election-related investigations. Former Attorney General Loretta Lynch probably should have similarly recused herself from the Hillary Clinton investigations after meeting with Bill, but past failures should not excuse present ones. Sessions himself made that case about Lynch—despite his many flaws it's welcome to see him in this case apply his standards for others to himself.
Attorneys general should be doing a lot more recusing themselves in investigations of political matters, and with luck Sessions' decision can be the start of an important precedent. The Sessions affair is an illustration of the inevitable politicization of the Department of Justice, and a strong reminder of the importance of limiting the power of federal law enforcement, and of taking measures to ensure its independence in its most important domain, investigating federal and other government officials.