FBI Won't Accept Your Emailed FOIA Anymore to 'Increase Efficiency'
Fax, snail mail, and their online portal are ok.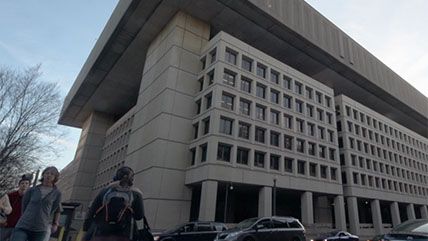 The Federal Bureau of Investigation (FBI) won't accept your emailed Freedom of Information Act (FOIA) request anymore. Instead, they want you to use fax, snail mail or their online portal, named FBI eFOIPA. The change was was figured out a few weeks ago by The Daily Dot but it goes into effect today.
"It seems like we are creating a lot of extra burden for the public and for reporters," says Adam Marshall, an attorney for the Freedom of the Reporters Committee for Freedom of the Press and he says that this move away from email isn't helpful to government transparency in the slightest. "Everyone is used to emails. It creates a permanent record; It has a time-stamp on it; Everyone knows how to use it."
Despite creating a world of burden for the requester, the FBI still thinks its move will allow them to to be more efficient with FOIA.
Subscribe to our YouTube channel.