Drug Theft and Abuse Plague the Veterans Affairs Department
Only 3 percent of drug-related incidents by staff have resulted in disciplinary action.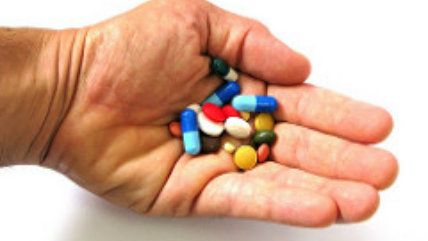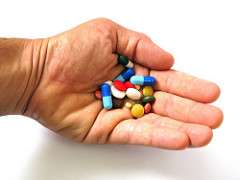 Earlier in February, three Veterans Affairs employees were charged with conspiring to steal prescription medications from a hospital in Little Rock, Arkansas. The staffers attempted to order and divert 4,000 oxycodone pills, 3,300 hydrocodone pills, 308 ounces of promethazine with codeine syrups, and more than 14,000 Viagra and Cialis pills, costing the V.A. around $77,700.
The Associated Press also reported that back in 2015, a resident anesthesiologist at a V.A. medical center in West Los Angeles took a sedative and then injected himself with drugs. He passed out while providing anesthesia care to a veteran undergoing surgery. The staffer pleaded guilty to theft of public property and possession of a controlled substance.
These are just two of many examples of drug theft, loss, and misconduct plaguing Veterans Affairs hospitals across the country. A recent Associated Press report found that such incidents, particularly opioid–related ones, have sharply risen in recent years. There were 272 reported cases of drug loss or theft in V.A. hospitals in 2009; that number skyrocketed to 2,457 in 2016.
Part of the problem is that the institutions have been lax in tracking drug supplies, with congressional auditors discovering that at least four V.A. hospitals skipped monthly inspections of their drug stocks, per the AP report. Only 372 V.A. employees have been disciplined for incidents involving drug loss, theft, or misuse since 2010. This amounts to just 3 percent of cases resulting in disciplinary action, according to government data obtained by the AP. Additionally, the V.A. inspector general's office found that many V.A. facilities failed to drug test 70 percent of potential employees, translating to 15,800 individuals.
To address the problem, the House Veterans Affairs Subcommittee convened a hearing on Monday with officials from the V.A. Department and the Mayo Clinic. "The use of illegal drugs by V.A. employees is inconsistent with the special trust placed in such employees who care for veterans," Carolyn Clancy, a deputy undersecretary for the department, said. She promised that the V.A. is working hard to resolve the drug theft and abuse issue, but lawmakers did not seem convinced.
"In case after case, what we see are examples of drugs being diverted for personal use or personal gain, yet there does not seem to be much progress being made by V.A.," Rep. Jack Bergman (R–Mich.) told the panel.
The department's new secretary, David Shulkin, has pledged to work to repair its tarnished public image. In a one-on-one interview with Fox News' Pete Hegseth, he emphasized the importance of accountability.
"When you have one or two or three people who really aren't doing their job, they bring everybody down," Shulkin said. "And so the very best thing I know from my private-sector experience is you've got to deal with that, you've got to get them out of the system, because it helps not only the veterans, but the people who work in V.A. who are trying to do the right thing for veterans."