A.M. Links: Trump Will Address Joint Session of Congress Tonight, Wilbur Ross Confirmed as Commerce Secretary, SpaceX Plans Moon Mission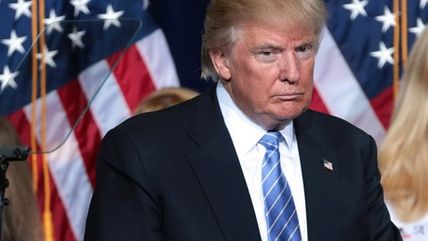 Gage Skidmore

President Donald Trump will address a joint session of Congress tonight.

Trump: "Nobody knew that health care could be so complicated."
The Senate has confirmed Wilbur Ross as secretary of Commerce.
"The U.S. Justice Department said Monday it is abandoning its longstanding opposition to a key aspect of Texas' toughest-in-the-nation voter ID law, costing voting rights groups their most important ally and possibly encouraging other conservative states to toughen their own election rules with President Donald Trump in charge."
SpaceX is planning to fly two private citizens around the moon in 2018.
Follow us on Facebook and Twitter, and don't forget to sign up for Reason's daily updates for more content.