A.M. Links: Trump Picks H.R. McMaster as National Security Adviser, CPAC Disinvites Milo Yiannopoulos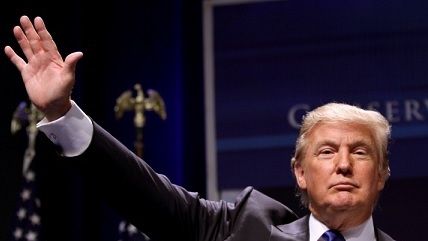 Gage Skidmore

Donald Trump has picked Lt. Gen. H.R. McMaster to be his new national security adviser.

Authorities are investigating the vandalism of a historic Jewish cemetery in St. Louis.
The British government is defending its decision to invite President Donald Trump for an official visit.
"Right-wing provocateur Milo Yiannopoulos has been disinvited to this year's Conservative Political Action Conference after his attempt to clarify past comments on relationships between boys and older men fell flat with organizers."
Norma McCorvey, the anonymous plaintiff in the landmark abortion rights case Roe v. Wade, has died at age 69.
Follow us on Facebook and Twitter, and don't forget to sign up for Reason's daily updates for more content.