Libertarian Valentine's Day Cards
Free Minds. Free Markets. Free Love.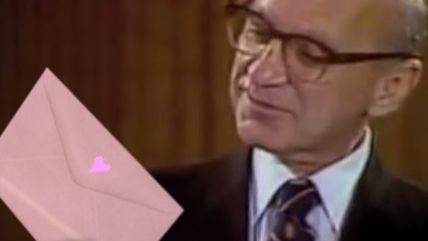 Happy Valentine's Day from Reason.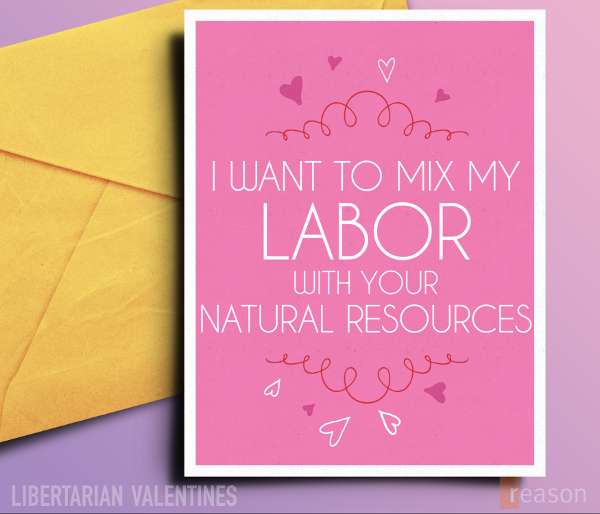 You are the key to my Locke
—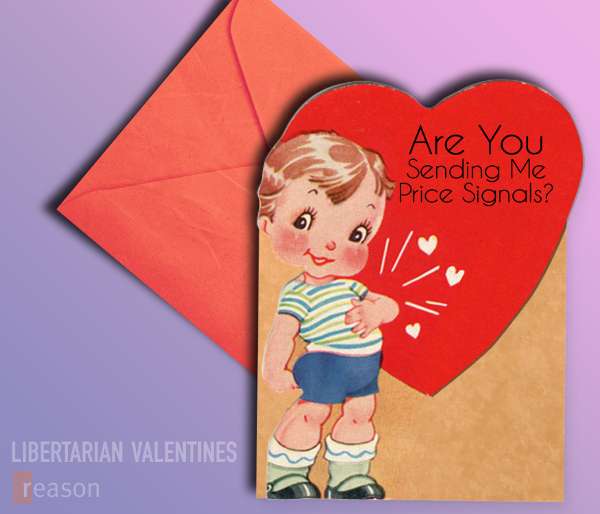 You have the curves to supply demand.
—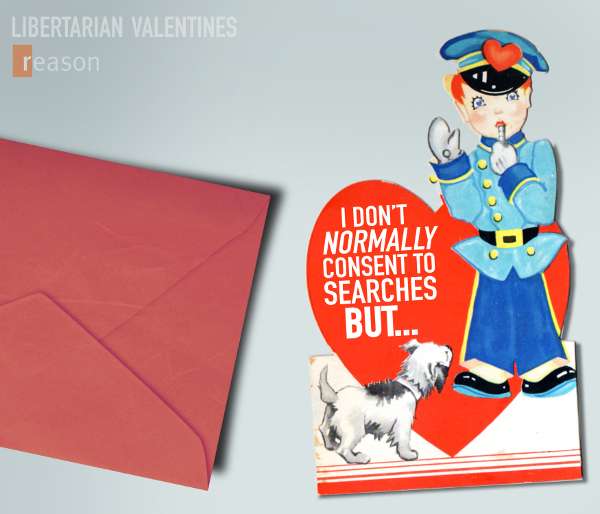 Some encounters are too good to be unconstitutional.
—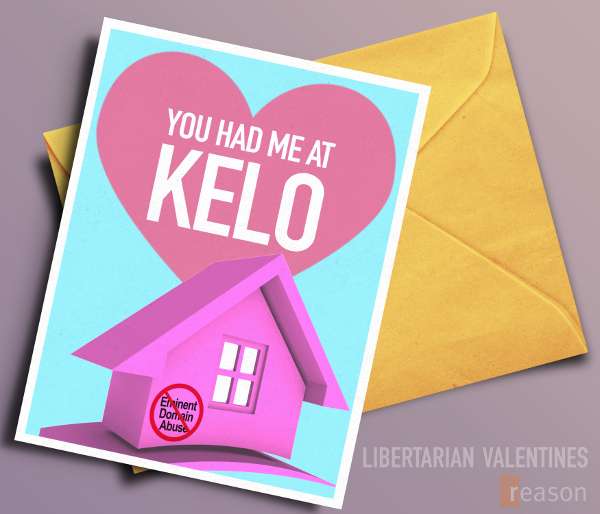 You stole my little pink heart.
—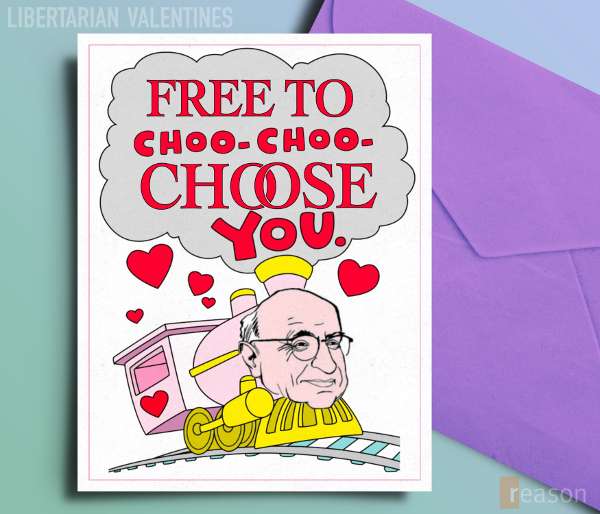 Don't just send a card, send a Personal Statement.
—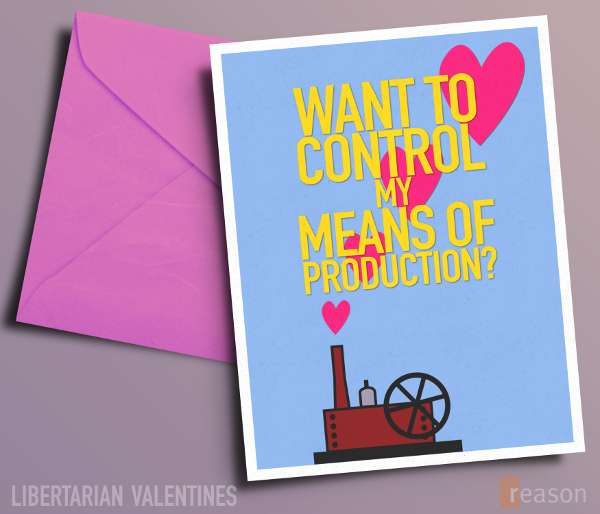 Let me show you my instruments of labor.
—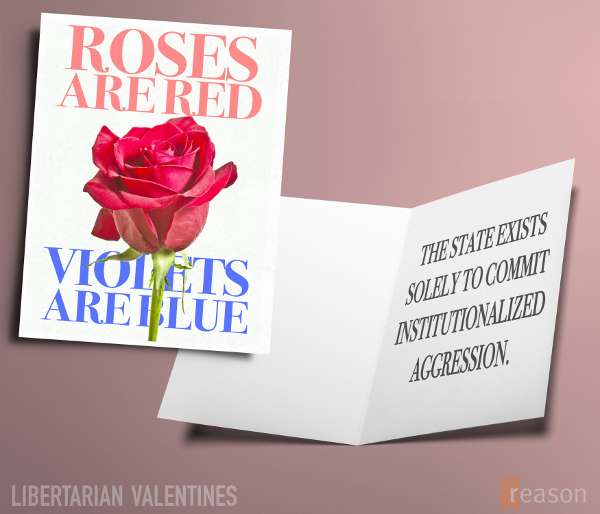 Break the state, not my heart.