Tech Companies File Brief Against Immigration Order, Trump Says Media Conceals Terror Attacks, Uber Working on Flying Cars: P.M. Links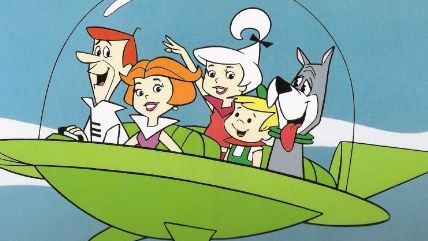 Hanna Barbera

Nearly 100 tech companies, including the likes of Apple, Google, Netflix, and Uber, have signed a friend of the court brief opposing President Donald Trump's immigration executive orders.

Trump in a speech to service members told them that there are so many terrorist attacks that the "dishonest media" is not reporting them. Because, you know, the media is famous for its tendency to downplay violence.
So, reportedly Trump was not fully aware of all the details of the order that restructured the National Security Council to add advisor Stephen Bannon to it, and he's not happy to have found out afterward.
Democrats are engaged in a final 24-hour push to try to keep Betsy DeVos, school choice advocate, to be named head of the Department of Education.
Uber has hired a NASA expert to help them craft a concept of flying cars. (Insert an "It's Happening!" gif on your own here.)
The company at the center of a bribery scandal over Chicago's red-light camera program will be paying the city back $20 million.
Follow us on Facebook and Twitter, and don't forget to sign up for Reason's daily updates for more content.