Kellyanne Conway Admits Bowling Green Massacre Mistake, Chelsea Clinton Gets 'Edgy': P.M. Links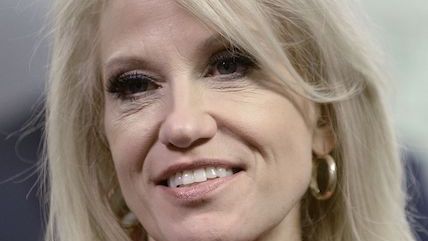 (Olivier Douliery/SIPA/Newscom)
Olivier Douliery/SIPA/Newscom

In a rare example of a Trump administration person admitting something they said was false, Kellyanne Conway conceded that the Bowling Green Massacre never happened. She called it "an honest mistake."

Read my column at The Daily Beast on why Steve Bannon and President Trump welcome the kind of violence that prevented Milo Yiannopoulos from speaking at Berkeley.
"Liberty is meaningless where the right to utter one's thoughts and opinions has ceased to exist. That, of all rights, is the dread of tyrants. It is the right which they first of all strike down. They know its power. Thrones, dominions, principalities, and powers, founded in injustice and wrong, are sure to tremble, if men are allowed to reason of righteousness, temperance, and of a judgment to come in their presence. Slavery cannot tolerate free speech. Five years of its exercise would banish the auction block and break every chain in the South."—Frederick Douglass, A Plea for Free Speech (via Spiked's Brendan O'Neill)
President Trump really screwed up that Yemen strike.
Cops in Chicago schools have very little oversight.
The opposite of this headline about Chelsea Clinton.