NYPD is Developing an Algorithm to Measure Police-Community Relations
'Sentiment meter' would help law enforcement understand where and how to improve cooperation with the public.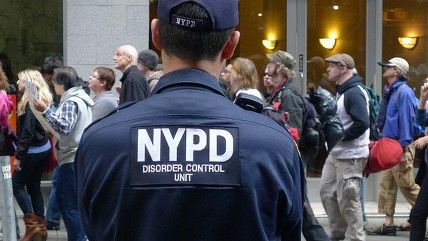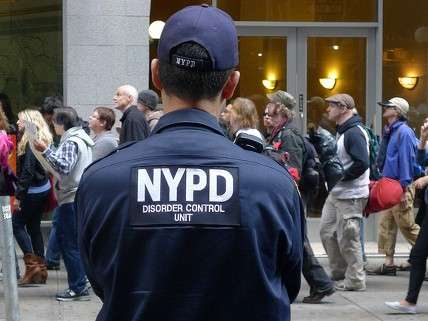 The NYPD has relied on CompStat—a data-driven tool for addressing hot spots for crime—for more than two decades. Now it is developing a "sentiment meter," intended to gauge the areas in the vast metropolis where police-community relations could stand to be improved.
NYPD consultant John Linder tells The Marshall Project that his still-in-development algorithm will be a system to deliver to "real-time measures of public attitudes — whether trust is going up or down, whether the sense of safety is going up or down, and whether the job approval of the NYPD is going up or down—by neighborhood."
Linder says the people working on the project's development accurately predicted the Brexit vote and both Michigan and Ohio's 2016 presidential election results. According to Linder, his developers "may have found a way around selection bias in polling, which was a major reason most pollsters missed the Trump phenomenon."
The project comes with the blessing of NYPD Commissioner James O'Neill who also promised increased NYPD transparency when he took the job last October.
"The public will soon have the names, email addresses, and increasingly, believe it or not, the cell numbers of the individual police officers who patrol their streets every single day," CBS2 quotes O'Neill saying at his swearing-in ceremony. O'Neill hopes "that personal connection" will encourage increased cooperation from the public, who might now be able to send a text or an email to report pertinent information to officers.
O'Neill asked Linder and his development team for "real time data on what people feel," Linder says. By setting up an "algorithmically governed sentiment meter that is gathering tens of thousands of data points 24/7, 365 days a year," the hope is that the NYPD leadership can direct its rank-and-file to adjust its tactics accordingly to improve both public relations and more effectively tamp down on crime.