This Inmate Received Clemency from Obama. He Still Might Die in Prison
On his last day in office, Obama commuted the sentences of 330 inmates. For one of those prisoners, it was a bitter day.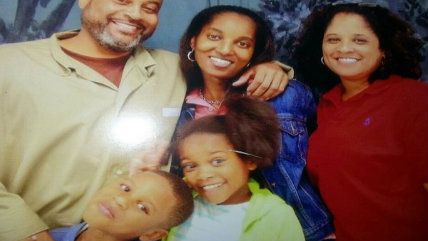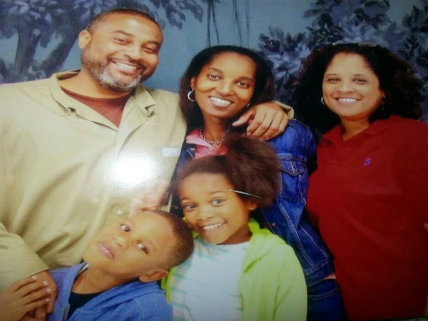 David Barren was serving life in prison plus 20 years when got the news last Thursday, the last day of President Obama's term and likely Barren's last shot at a reduced sentence: He was one of 330 federal inmates who'd made the final list. The U.S. justice system had decided to bestow mercy on him, and his sentence was being commuted.
Today, Barren is still looking at spending the rest of his life behind bars.
Barren's sentence was commuted to 30 years. He is 52-years old and has already served eight-and-half years of a sentence for conspiracy to distribute drugs and money laundering. He will be in his early 70s when he is released.
After he got the news, Barren had call to his fiancé, Anrica Caldwell, an elementary school teacher in Pittsburgh and the vice president of CAN-DO, a nonprofit clemency advocacy group. It was around 2:15 in the afternoon, and she took the phone call that she'd been waiting so long for in the classroom.
"I've been commuted," he told Caldwell in a flat voice, before pausing to take a deep breath, "to 30 years."
Caldwell says she went cross-eyed for a second. That can't be true, she said. He told her, "Baby, I'm gonna die in here."
Next, Caldwell had to call Barren's mother and father, 80 and 82 years old, respectively. They visit Barren in prison every two weeks and were awaiting the day when they could see their son on the outside again. This chain of misery continued along to Barren's siblings and his six children, including his high-school-age son, who thought his father might be able to see him graduate next year.
There is a public perception that the 1,715 federal inmates who received commuted sentences under Obama's record-setting clemency initiative were being immediately released from prison. This extended to now-president Donald Trump. "Some of these people are bad dudes," Trump told a crowd during his campaign. "These people are out walking the streets. Sleep tight, folks."
But many of them are not walking the streets. While some of those commutations were delayed so the inmates could complete drug treatment and other reentry programs prior to being released back into society, clemency lawyers say there was a notable shift in the final months of the program—possibly due to influence from U.S. Attorneys involved in the process—that resulted in commutations similar to Barren's, where some inmates' sentences were dropped from life in prison to 30 years.
For prisoners, having a release date is still infinitely better than having no release date, but Barren's family, clemency advocates, and attorneys involved in the process say that such decisions betrayed the spirit of Obama's clemency initiative. As Obama wrote in a tweet about his last round of commutations: "Proud to make this one of my final actions as President. America is a nation of second chances, and 1,715 people deserved that shot."
Can David Barren, who will be in the twilight of his life by the time of his release date, really be said to have been given a second chance?
"It's a safe way for [the White House] to claim a commutation without there being very much risk," Mark Osler, an attorney and clemency expert, says of Barren's commutation. "When this guy gets out when he's 73, there's no chance he's going to be able to commit a crime. The thing with clemency is it does involve risk. It's supposed to be a second chance at a real and meaningful period of adult life."
I first heard of David Barren's case at a candlelight vigil outside the White House in November, where family members of inmates were urging Obama to speed up its clemency efforts before the Trump administration took over. Caldwell, standing across the street from the north lawn of the White House, told me about Barren's case: He was sentenced to life in prison in 2010 on charges of conspiracy to distribute cocaine and 52 counts of money laundering and I.R.S. structuring violations. U.S. Attorneys said he distributed 500 pounds of cocaine in under two years. The witnesses who testified against him received reduced sentences in exchange for their cooperation, Caldwell said.
For comparison, Barren's new 30-year sentence is the same as the mandatory minimum for buying or selling a child for the purpose of sexual exploitation.
"The whole notion for clemency was to give a worthy petitioner a second chance at life, and with David being 52 years old, that is a de facto life sentence," Caldwell writes in an email. "Many other petitioners who were given clemency were commuted to 360 months (30 years) from a LIFE sentence, not quite an opportunity for a second chance as the President promised. It is speculated that the prosecutors still had their hand in how the petitioners should be given clemency, and under what terms and conditions."
Osler, too, suspects that commutations like Barren's were results of compromise involving U.S. Attorneys, although he says it's little more than a hunch. The inner workings of the White House reviews of petitions were shrouded in secrecy.
"We really don't have much insight into how things get considered on the inside," Osler says. "It's a project with a box over it."
The Justice Department did not immediately return requests for comment.
In 2014, the White House launched an ambitious clemency initiative aimed at finding federal inmates serving lengthy mandatory minimum sentences for nonviolent crimes who would be good candidates for early release. It was flooded with more than 44,000 petitions. However, in its first year, the initiative only resulted in eight commutations.
In 2015, the Obama administration enlisted the help of more than 300 law firms and 1,000 attorneys to sort through the petitions in one of the largest pro bono legal efforts in U.S. history.
Even then, the process was a bureaucratic morass. The U.S. Pardon Attorney resigned in early 2016, saying her office was understaffed and ignored by the White House. It was only until the final months of Obama's presidency that the White House began issuing large-scale commutations to hundreds of inmates at once.
Barren's family felt like his petition had a good shot. Barren had the support of two Pennsylvania congressmen. He had completed a paralegal program from Adams State University with a 4.0 grade point average. He had strong relations with his family and a good record in prison.
His family was especially bolstered by the words of President Obama. "It just doesn't make sense to require a nonviolent drug offender to serve 20 years, or in some cases, life, in prison," Obama wrote in a White House blog post. "An excessive punishment like that doesn't fit the crime. It's not serving taxpayers, and it's not making us safer."
Those words, once a lifeline of hope for Barren's family, now haunt them.
"God knows I'm so appreciative that David's been commuted," says his sister, Bridgitt Barren Faith Williams, "but if you don't owe 20, how do you owe 30? I don't see how that happens. That hurts. I'm so grateful, truly so grateful, but I don't have peace. I can't have peace. There's no fairness in that."
Barren's family now hopes that, with his reduced sentence, he might become eligible for a further reduction under lowered federal sentencing guidelines that were made retroactive by the U.S. Sentencing Commission in 2014.
"I pray every day for that," says his father, David Barren, Sr.
UPDATE: I received an email from David Barren from USP Hazelton, a federal prison in West Virginia where is serving his sentence. Here it is, edited for length:
I found out about my commutation through my Unit Counselor. I was called to his office on January 18th while I was on the computer researching a legal issue. He invited me in and asked me to sit down. I was a little apprehensive because he seldom has anything to say to me. I was expecting some form of bad news.
However, what came out of it was the news of my commutation, and the reduction of my sentence to 360-months. It was bitter-sweet. Basically, I received a reduction from LIFE in letters, to life in letters and numbers. It's draconian either way. Yet, I am grateful to have received some semblance of justice.
For President Obama to say 20-year sentences for non-violent drug crimes is too much in one breath, and to reduce my sentence to 30-years in the next breath is hypocritical and unfair. Moreover, I have reason to believe that the reduction [I received] stems from the "clemency-initiative" collaborating with the Assistant United States Attorney and DEA agents who investigated my case.
Those same federal authorities that they went back to in reaching 360-months for my clemency, admitted at my trial to presenting false evidence (or as they put it, incorrect evidence) to persuade the grand jury to indict. I never had a REAL chance of being released any time soon. It's a decision based on a cognitive bias.
In fact, a couple of weeks ago some of those same agents mentioned my pending clemency petition to my sister. I had her picking up some of my property from the DEA that they agreed to return to me. While there, one of the DEA agents commented to my sister that at least she got some "nice luggage" out of it. The "nice luggage" would be my property, the "it" would be my incarceration. They're rude, and arbitrary.
If I could talk to President Obama I wouldn't say anything; I would show him demonstrable-documentary proof of how: (1) Federal authorities attested false "material" evidence before the indicting grand jury; (2) the Government knowingly took inconsistent and diametrically opposed positions in separate court proceedings to gain unfair advantages under false pretenses; and (3) the Government concealed and withheld from me pertinent impeachment evidence […]
Imagine serving prison time for criminal-conduct that never happened. A crime that never actually existed. I know it's hard to believe that that's what happened in my case, but it did. And with that said, I'm disappointed with the outcome of my clemency, and our Government as a whole.
Sincerely,
David Barren