Virginia's Legislature Advances Bills to Reform Anti-Competitive Certificate of Public Need Laws
Virginia's failed experiment in central planning for healthcare facilities is bad for patients and should be overhauled.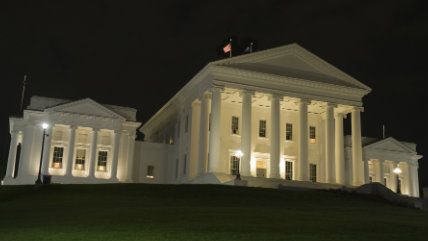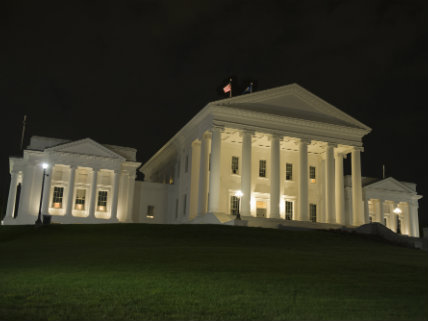 A series of bills aimed at reforming Virginia's Certificate of Public Need laws for hospitals took a step towards becoming law on Wednesday. The Virginia House of Delegates could take-up the issue within the next week.
As Reason reported on Wednesday, Virginia's COPN laws give the state government control over a wide range of medical services in the commonwealth. If a hospital wants to build a new surgical facility, install a new MRI machine, or offer specialty care for sick infants, it first has to get permission from the state Department of Health. Until some minor reforms passed in 2015, hospitals had to get permission from the state just to add additional parking spaces.
That might seem comical if the stakes weren't so high. Patients lose because COPN laws, almost by definition, limit access to care—sometimes with tragic consequences, as our investigation found.
Adding to the need for reform is the fact that the COPN application process is fraught with politics and often becomes an exercise in using the power of government to limit competition. When a hospital applies to open a new facility or buy a new imaging device, for example, other hospitals in the state are allowed to object if they believe the new facility or device will compete with their own services.
"These laws provide hospital systems with a protected monopoly that works against useful health care reform and patients' choice," said Virginia state Del. John O'Bannon (R–Henrico), the lead sponsor on one of the major COPN reform bills moving through the state legislature.
His bill, HB 2337, would sunset Virginia's COPN process for a wide range of medical services—including NICUs, nursing homes, medical imaging centers, and operating rooms—in any part of the state with a population density of more than 200 people per square mile, which would include most of the northern Virginia suburbs, the Tidewater region and the Roanoke-Salem metropolitan area. The bill would keep COPN rules in place for rural areas.
That was one of several bills approved Wednesday evening by the House Committee on Health, Welfare, and Institutions.
Other bills approved by the subcommittee on Wednesday would end COPN licensing rules governing the number of beds in psychiatric facilities and would allow licensed physicians to purchase additional medical imaging equipment without first getting permission from the state.
One bill that did not get a vote from the committee is a narrow attempt to settle the controversy at the center of Reason's investigation into Virginia's COPN laws. Sponsored by Del. Christopher Head, that bill would prohibit the state Department of Health from blocking a COPN license for neonatal services solely because of objections from nearby, competing neonatal centers.
As we reported this week, an ongoing "turf war" between two hospitals in the Roanoke, Virginia, area demonstrate some of the serious, and sometimes tragic, consequences of letting the state decide what medical services are "needed." In that case, Carilion Clinic, which houses one of the largest neonatal intensive care facilities in the entire state, has repeatedly objected to applications from the smaller, nearby LewisGale Medical Center, which has since 2010 been trying to build a NICU of its own. The state Department of Health has sided with Carilion and denied LewisGale's application twice—the only two times in state history that a COPN for a NICU has been denied—citing concerns about the smaller hospitals competition with Carilion.
Head's bill is a noble attempt to right that wrong, but broader reforms that curtail or eliminate the state's role in controlling hospital's capital investments would be better. A piecemeal approach might let LewisGale finally build their NICU, but won't do anything to help the next hospital that runs into a similar problem.
Certificate of Public Need laws were created in the 1970s and 1980s under the theory that states should control medical facilities' capital spending in order to prevent surpluses of expensive medical tech and keep costs for patients down. They haven't worked. States with COPN laws (or Certificate of Need laws, as they are known in most places but not in Virginia) generally have higher costs and lower quality care.
Worse, these laws have become subject to regulatory capture and often allow politically connected hospitals to limit competition from smaller facilities.
"CON laws raise considerable competitive concerns and generally do not appear to have achieved their intended benefits for health care consumers," the Federal Trade Commission and the U.S. Department of Justice said in a joint statement last year calling for state governments to roll back CON laws in order to free health care markets and lower prices. The agencies warned that these laws have been exploited by competitors seeking to protect exclusive markets by raising the cost of entry.
Luckily, in Virginia, there's an emerging bipartisan consensus in favor of reform. Republicans like Speaker of the House William Howell (R–Stafford) have endorsed changes to COPN laws and a report compiled in 2014 by Democratic Gov. Terry McAuliffe's top health officials also highlighted the need for changes.
Within the next week, the Virginia House of Delegates could vote on several COPN reform bills, setting the state on course to follow New Hampshire and Wisconsin on the list of states to recently roll-back a failed experiment in central planning for healthcare.