McCain Looking to Push Back on Trump Agenda, Theresa May To Meet With Trump, UFO Hunters Look to Antarctica on Google Earth: P.M. Links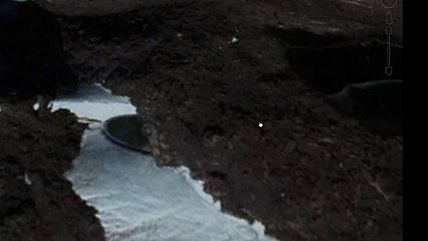 Google Earth

President Trump, who reportedly still uses an unsecured Android device, said on Twitter he wanted a "major investigation" into voter fraud, including being registered in two states, something senior adviser Stephen Bannon has been found to be. Sen. John McCain (R-Ariz.) pushed back on Trump's voter fraud claims as well as reports that the White House was considering a return of CIA black sites and torture methods.

UK Prime Minister Theresa May will be the first foreign leader to meet Trump, to talk about relations post-Brexit. Trade talks may be delayed for a lack of negotiators from the United Kingdom.
The Dow Jones Industrial Average closed above 20,000 for the first time.
Two Russian nuclear bombers flew around Japan, yielding a threat posture increase by NORAD.
A defector from North Korea says the country's elites are turning their backs on Kim Jong Un.
UFO hunters are searching Antarctica, on Google Earth, for evidence of alien ships.
Mary Tyler Moore dies.