Hawaii Proposal Would Punish Short-Term Rentals Like Sexual Assaults
Hawaii lawmakers want to make unlicensed short-term rentals a class C felony.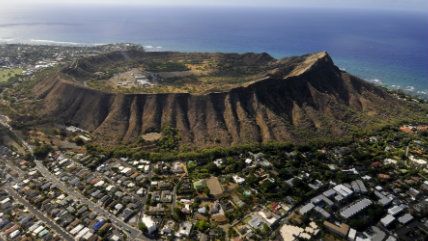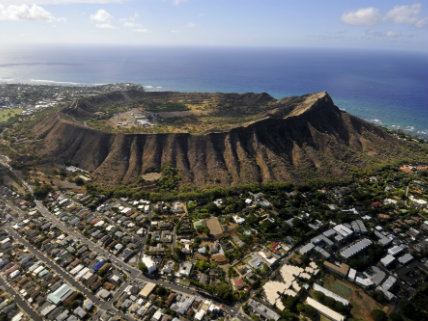 Renting out a home or apartment without paying a fee to the state and keeping detailed records about renters could land Hawaiians in jail for up to five years, if two state lawmakers get their way.
A bill under consideration by the state legislature in Honolulu would make unlicensed short-term rentals a class C felony under state law. If passed, the bill would put short-term rentals on par with other class C felonies, including the illegal possession and use of explosives, third degree sexual assault, and second degree theft.
The bill would also require homeowners using services like Airbnb or HomeAway to report the names and contact information of all renters to a public database maintained by the state Department of Taxation. Failure to do that, or failure to pay mandatory licensing fees to the state, would result in fines of up to $5,000 and jail time.
The bill is sponsored by state Sens. Russell Ruderman (D-Hawaii) and Gil Riviere (D-Oahu). Neither returned requests for comment.
It doesn't make a lot of sense to turn otherwise law-abiding homeowners into criminals just because they've engaged in a consensual agreement to rent their homes or apartments to visitors. It makes even less sense to punish those property-owners in such a harsh manner. It's hard to see how a short-term rental is as serious of a threat to public safety as sexual assault or theft.
"Unfortunately, the introduction of this bill is indicative of opponents' attitudes toward short-term rentals and homesharing in far too many places around the country," says Emily Cullem, a spokeswoman for the Travel Technology Association, a trade association that advocates for innovative, web-based travel solutions. "Rather than viewing innovation as a the enemy and turning homeowners into felons for the simple act of welcoming travelers to the islands, Hawaii should develop 21st century public policy that recognizes the rapidly increasing consumer demand for short-term rentals and their role in the overall tourism marketplace."
For now, short-term rentals are legal in Hawaii, but only in commercial zones or with special permits issued by local governments. A bill that would have required Airbnb and similar platforms to collect and remit tax revenue to the state was passed by the Hawaii legislature last year, but was vetoed by Gov. David Ige, who saw the measure as an attempt to legitimize short-term rentals.
Airbnb, which pushed for the passage of the tax bill, estimated that Hawaii could have collected $15 million annually from users.
Instead of trying to prevent visitors from having access to Airbnb or criminalizing residents who use similar homesharing apps as a way to make a little extra money, state lawmakers should focus on actual public safety issues. If short-term renters are violating laws or otherwise commiting crimes against private and public property, they should of course be prosecuted, but blanket proposals that promise harsh penalties for having a stranger sleep on your couch are not helping anyone.