White House Hasn't Announced Any National School Choice Week Events
The White House hasn't participated in the event since the week was established in 2011.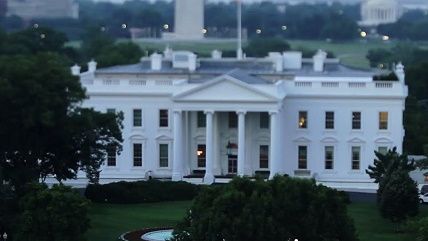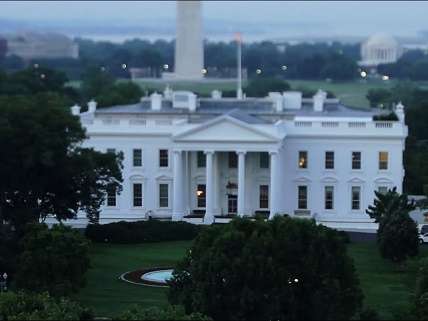 The seventh annual National School Choice Week, which starts today and of which Reason is a media sponsor, is expected to be the largest yet, according to the self-titled organization that runs the event. More than 20,000 events have been planned by various schools, organizations, and individuals across the country, but the White House, with a new president but for the seventh year in a row, does not appear to be hosting any public events to recognize the week.
The Obama administration, while it included in its tail-end a leader from the charter school movement in John King, did not host any events for National School Choice Week either. The percentage of public school students attending charters more than doubled between the school year ending in 2004 and the school year ending in 2014, the most recent year for which data is available—the first charter school legislation was passed in 1991 in Minnesota.
Despite the White House's apparent lack of preparation, despite at least three and a half months of lead time, the Trump administration is poised to be far friendlier toward the cause of school choice and school reform than its predecessor. President Trump's nominee for education secretary, Betsy DeVos, has a long career in school choice advocacy, and has earned the ire of both teachers unions and Title IX zealots, a sure sign they perceive DeVos as a potent change agent.
Senate Democrats spent the bulk of DeVos' hearing grand-standing over public schools, the most popular attacks on DeVos being about her educational background (she never attended public schools, which is not new—the most recent nominee with no public schooling was Obama's Arne Duncan) and family (DeVos comes from a wealthy family that supports various political and social causes). As Scott Shackford noted, while progressives can try to fight DeVos, they won't be able to stop school choice (or even the DeVos nomination. 65 percent of Americans said they supported charter schools last year, and the support is likely even higher in the urban areas that benefit the most from school choice (at least this has been my experience teaching in the Newark, N.J., public schools and living in both Newark and Philadelphia). Even politicians who win while using anti-charter rhetoric, like Bill de Blasio in New York City, fail to convert their rhetoric into action. De Blasio quickly backtracked after launching a high profile war on charters upon taking office in 2013.
The White House has until Sunday to throw something together if they're interested. Meanwhile, Senate Republicans delayed the committee vote on DeVos by one week, to next Tuesday, to give senators more time to review an ethics report on how DeVos is expected to handle potential conflicts of interest. Barring an unforeseen turn of events, DeVos ought to be confirmed easily—in 2013 Senate Democrats reformed the filibuster to exclude its use in confirming presidential appointments.
Note: National School Choice Week, an annual event promoting the ability of parents and students to have greater options in K-12 education, starts today. Over 21,000 events involving almost 17,000 schools from all 50 states will take place over the coming days. Go here to get more information about events and data about how increasing school choice--charters, vouchers, educational savings accounts, and more--is one of the best ways to improve education for all Americans. As a proud media sponsor of National School Choice Week, Reason will be publishing daily articles, podcasts, videos, interviews, and other coverage exploring the ways in which education is being radically altered and made better by letting more people have more choices when it comes to learning. For a constantly updated list of stories, go to Reason's archive page on "school choice."