The Best Reaction Video To Trump Becoming President
On your toes, Trigglypuff! You've got competition!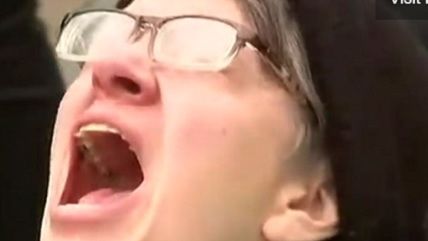 Via ITV News comes this exquisite short video of a women screaming out as Donald Trump officially became the president of the United States. And because this is the internet, one of the first posts immediately after it was a gif of Darth Vader responding in similar fashion.
Thank you, internet. Irony, humor, dank and non-dank memes, and so much more. Truly this is an age of miracles.
An anti-Trump protester screams 'no' as Donald Trump is sworn in as the 45th US President pic.twitter.com/qmsaFmMSkr

— ITV News (@itvnews) January 20, 2017
@OpTic_MBoZe @itvnews @AsapDTLR pic.twitter.com/MvuOmT2xmE

— OpTic Pamaj (@Pamaj) January 20, 2017