Senate Confirms Gen. James Mattis as Defense Secretary By 98-1 Vote
New York's Kirsten Gillibrand the lone no vote.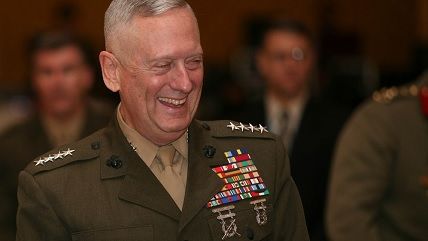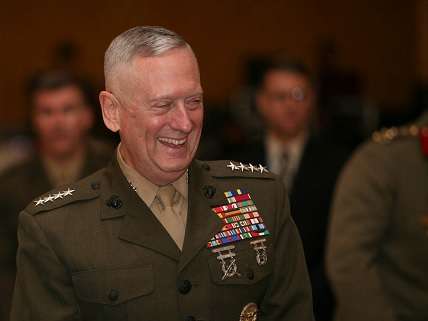 The Senate voted this evening to confirm retired Marine Gen. James Mattis to the post of defense by a 98-1 margin. Sen. Jeff Sessions (R-Ala.), who was nominated for attorney general, did not vote. The lone no vote came from Sen. Kirsten Gillibrand (D-NY), who said she was concerned about civilian control of the military. Mattis retired in 2013, last serving as commander of the United States Central Command, which covers Southwest Asia, the Middle East and Egypt.
Among his first actions, President Trump signed a law passed by Congress earlier this month that provided a waiver to permit Mattis to lead the Defense Department despite having left the armed services less than seven years ago, as a 1947 law requires. Previously, only Truman nominee Gen. George Marshall needed a waiver, just a few years after the law was first passed.
Mattis said at his his confirmation hearing last week that his goals were to "strengthen military readiness, strengthen our alliances in league with our diplomatic partners, and bring business reforms to the Department of Defense by instilling budget discipline and holding our leaders accountable." He also said he wanted to keep U.S. armed forces "the best equipped and most lethal force in the world."
Mattis also identified Russia as among the "principle threats" in the world today, breaking away from comments made by Trump on the campaign trail and while he was president-elect, and expressed support for the Iran nuclear deal. Russian President Vladimir Putin was "trying to break the North Atlantic alliance," he said of Russia's relationship with and attitude toward NATO, an alliance Trump criticized on the campaign trail. He told the Senate he explained his thoughts on Russia to Trump.
"I would consider the principal threats to start with Russia, and it would certainly include any nations that are looking to intimidate nations around their periphery, regional nations nearby them, whether it be with weapons of mass destruction or, I would call it, unusual, unorthodox means of intimidating them, that sort of thing," Mattis said, describing some the tactics Russia used in its invasion of eastern Ukraine and seizure of Crimea. "And at the same time, as the chairman has pointed out, we face now an era where we're going to be fighting the terrorist threat. I mean, that's simply a reality, we are going to have to address that one."
Mattis insisted the U.S. abidie by the Iran nuclear deal, which the Trump administration could choose not to enforce. "I think it is an imperfect arms control agreement, it's not a friendship treaty," Mattis said. "But when America gives her word, we have to live up to it and work with our allies."
Mattis also said he wouldn't have accepted the nomination if he thought President Trump "would not be open" to his advice, and said he'd be candid with the president and Congress. He said the U.S. "shouldn't be turning to the military to answer all of our problems in the world."
Mattis said he wanted to accelerate the strategy against ISIS, while Republicans in Congress have not yet talked about any kind of new authorization for the use of military force or other reassertion of Congressional war powers.
Mattis will be one of three retired generals in Trump's inner circle, along with John Kelly, expected to be confirmed later this evening, and National Security Advisor Michael Flynn.