Mass. Supreme Court Orders D.A. to Vacate Cases in Massive Forensics Scandal
A corrupt crime lab tech tainted one in six drug cases in Massachusetts. The state high court just ordered prosecutors to drop thousands of those cases.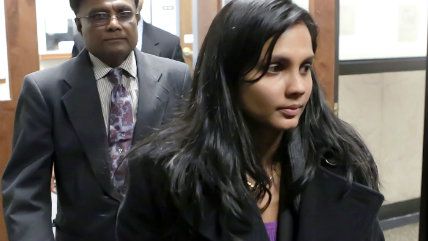 (BIZ WENN Photos/Newscom )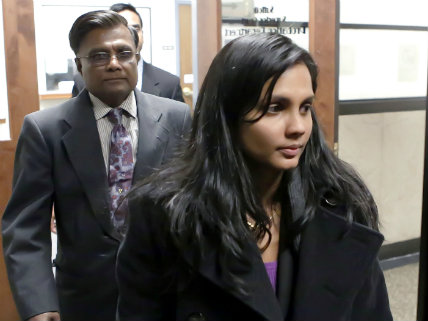 The Massachusetts Supreme Judicial Court cleared the way on Wednesday for more than 20,000 state residents with drug convictions tainted by an infamous crime lab technician to have their records cleared in what has become one of the biggest forensics scandals in U.S. history.
The state's high court put forth a three-part plan for dealing with the tens of thousands of drug cases that may have been corrupted by Annie Dookhan, a Massachusetts crime lab technician who pled guilty in 2012 to falsifying positive results in thousands of drug samples over a nine-year period. Dookhan's misconduct tainted an estimated one in six drug cases in the state between 2003 and 2012.
The state's criminal justice system has been wrestling with how to deal with the enormous amount so-called "Dookhan defendants" ever since then. The Massachusetts chapter of the American Civil Liberties Union was pressing the state's high court to vacate the convictions en masse, arguing it would take 48 years to assign public defenders to each of the 24,483 defendants potentially harmed by the Dookhan's dirty work.
The court declined to take such sweeping action, instead ordering state prosecutors to dismiss all cases within 90 days it would not or could not reprosecute if given a new trial. In addition, it ordered clear notifications to be sent to remaining defendants informing them of their right to challenge their convictions.
In a statement, Matt Segal, legal director of the ACLU of Massachusetts said Wednesday's ruling "is a major victory for justice, fairness, and tens of thousands of people in the Commonwealth who were wrongfully convicted of drug offenses."
"The court has called on prosecutors to dismiss the drug charges against most of the Dookhan defendants and to provide meaningful notice to the remaining defendants, all by fixed deadlines," Segal said. "It is now time for the DAs to step up and finally allow Massachusetts to turn the page on the worst drug lab scandal in our nation's history, especially because the Amherst drug lab scandal involving chemist Sonja Farak has called into question thousands more drug convictions."
A year after the Dookhan scandal broke, it was revealed that another staffer in the same lab, Sonja Farak, was regularly high on a galaxy of drugs—crack, methamphetamines, ketamine, and LSD—that she pilfered from the lab. Farak's actions may have tainted an additional 18,000 cases over the eight years she was at the drug lab.
Middlesex District Attorney Marian Ryan told the Boston Globe her office was reviewing the decision.
"Today the court recognized the longstanding principle that prosecutors should determine the cases appropriate for trial," she said. "We are already beginning to implement the court's directive about the evaluation of cases."
As I wrote in September:
According to the ACLU, more than 60 percent of the the drug charges against the Dookhan defendants were for simple possession, not drug dealing. Felons are barred from voting and owning guns in Massachusetts. Convicted defendants may have also faced lost jobs, lost custody of their children, being kicked out of or rejected for public housing, and deportation. One defendant whose case has already been vacated by the court is Daniel Francis, who served more than five years in state prison before being deported to Jamaica.