Trump Isn't Creating Jobs, But He Is Creating Job Creation Announcements
After finding out he's being duped by businesses, the president-elect lashed out at NBC for informing him.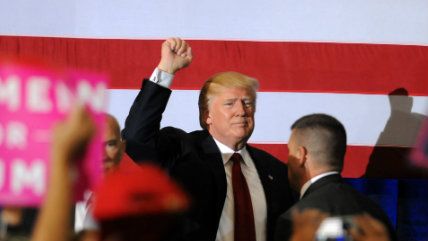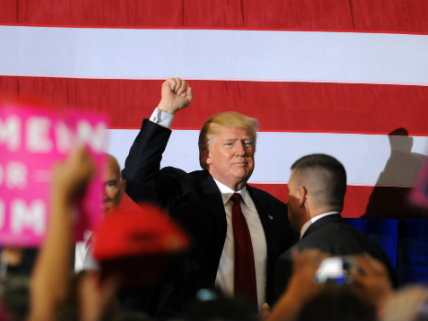 Hoping to avoid becoming the next target of Donald Trump's tweetstorms, some businesses are going out of the way to make grand announcements about investments they were already making before Trump was elected. In other cases, some companies are "recycling" old announcements about job creation in an apparent effort to appease the president-elect.
The emperor has no clothes, of course, and any president (or governor) has limited control over the multitude of business decisions that drive the modern American economy, but it would appear that Trump's bullying tactics have convinced businesses to line up and assure him that he does.
"Pretty much everybody is dreading being the subject of a tweet," Kristin Dziczek, a spokeswoman for the Center for Automotive Research told the Guardian earlier this month. "Getting hauled out into the court of public opinion with virtually no warning is not something anybody wants to get engaged with."
Trying to stay out of Trump's doghouse, companies including G.M., Wal-Mart, Hyundai, Amazon, Fiat Chrysler, and Sprint have flooded the airwaves in recent weeks with announcements about new jobs, facilities, or investments on American soil. In a report published Tuesday, NBC News found that not all of those announcements are completely genuine, or at the very least aren't driven by the fact that Trump won the election in November.
For example, G.M. had been planning a $1 billion investment (and the 1,500 jobs that will come with it) in U.S. manufacturing operations since 2014. Wal-Mart's announcement that it will add 10,000 jobs is part of pre-scheduled annual hiring increases and comes at the same time that the retailer is closing more than 200 under-performing stores and cutting thousand of jobs, NBC reported.
Trump's response to learning that some companies might be duping him with phony job creation announcements was pretty much exactly what you would expect. After NBC ran its story on Tuesday, Trump tweeted angrily about the suggestion that he wasn't personally responsible for the job announcements.
Totally biased @NBCNews went out of its way to say that the big announcement from Ford, G.M., Lockheed & others that jobs are coming back…

— Donald J. Trump (@realDonaldTrump) January 18, 2017
to the U.S., but had nothing to do with TRUMP, is more FAKE NEWS. Ask top CEO's of those companies for real facts. Came back because of me!

— Donald J. Trump (@realDonaldTrump) January 18, 2017
I've written before that it's dangerous for a president to meddle in the economy on such a personal level, and that it's arguably more dangerous for him to believe he's doing so effectively. That's exactly what's happening here, and each phony proclamation about the president "creating jobs" when those jobs were going to be created anyway only adds to the strongman mentality that Trump has crafted for himself—and, quite successfully, projected outward to the country as a whole.
It''s probably going to continue, though, because when the president-elect is doling out favor and criticism based on individual circumstances for specific businesses, all businesses have a pretty strong incentive to tell him exactly what he wants to hear.
After Friday, Trump's ability to cajole companies will go beyond tweeting and hauling them before the court of public opinion. He's promised to slap "a big border tax" on businesses that he believes are unfairly moving jobs out of the country. This is recipe for crony capitalism, yes, but also for punishing American consumers who will have to bear the brunt of higher prices created by those border taxes.
What's the point of Trump's behavior? Maybe, as Matt Welch suggested last week, it's mostly to be entertaining. He knows the media can't help themselves when it comes to his more outlandish claims. It's also, Welch posits, about showing that he takes seriously the job displacement issues of his working class, Rust Belt voting blocks.
Either way, the important point is that Trump's behavior toward G.M., Ford, and others is all about politics—it's not a surprise, then, that those companies would play politics in return, telling the would-be economic emperor that his clothes are the most beautiful things they've ever seen.