Obama's Final Presidential Press Conference, Senate Committee Approves Mattis for Defense, Senegalese Troops Move Closer to Gambian Border: P.M. Links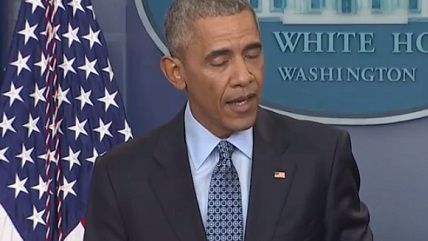 White House

At his last press conference as president, Barack Obama insists Julian Assange's offer to surrender himself played no role in the decision to grant Chelsea Manning clemency. The president also pardoned Baseball Hall of Famer Willie McCovey, who plead guilty to tax evasion in 1995.

Donald Trump said he doesn't like to tweet. Earlier today he tweeted a photo of himself purportedly working on his inaugural address three weeks ago while at Mar-a-Lago, which he described as the "Winter White House."
The Senate Armed Services Committee voted 26-1 in favor of the nomination of Gen. James Mattis to defense secretary. The sole no vote came from Sen. Kristen Gillibrand (D-NY).
United Nations ambassador nominee Nikki Haley became the latest Trump pick to criticize Russia at her confirmation hearing.
The death toll is climbing in the bombing of a refugee camp in Nigeria, which the government called a "regrettable operational mistake." More than 70 people were killed and more than 100 were injured.
Troops in Senegal are moving closer to the border with Gambia, giving the president there a midnight deadline to step down from power.
Barbara Bush has been hospitalized along with her husband, George H.W. Bush.