Chelsea Manning Gets Obama's Mercy, Will Be Freed in May
Another round of commutations announced, but one will dominate the news.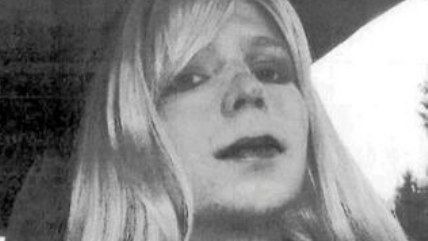 Today's list of commutations from President Barack Obama just days before leaving office includes 209 reductions and 64 pardons. One of them is going to get the most attention: Chelsea Manning.
Manning, formerly Bradley Manning, is in military prison for leaking reams of military documents related to the Iraq War. She has served almost 7 years in prison and came out as transgender, attempting to transition to life as a female. It's been a struggle for her and she has attempted suicide twice.
Today President Barack Obama decided that she didn't need to serve 35 years to repent for her crimes. He has reduced her sentence. She will be released in May.
Nick Gillespie was a skeptic of the likelihood this morning (as I have been in the past), so color me happily surprised. The Obama administration will be known for its attempts to use the law to punish and imprison leakers and whistleblowers. That the president showed any concern at all for Manning's fate is a surprise, though you do have to wonder if he would have extended such a mercy if she weren't struggling to deal with her transgender shift in a military that still doesn't know what to do about it. Via The New York Times:
In recent days, the White House had signaled that Mr. Obama was seriously considering granting Ms. Manning's commutation application, in contrast to a pardon application submitted on behalf of the other large-scale leaker of the era, Edward J. Snowden, the former intelligence contractor who disclosed archives of top secret surveillance files and is living as a fugitive in Russia.

Asked about the two clemency applications on Friday, the White House spokesman, Joshua Earnest, discussed the "pretty stark difference" between Ms. Manning's case for mercy with Mr. Snowden's. While their offenses were similar, he said, there were "some important differences."

"Chelsea Manning is somebody who went through the military criminal justice process, was exposed to due process, was found guilty, was sentenced for her crimes, and she acknowledged wrongdoing," he said. "Mr. Snowden fled into the arms of an adversary, and has sought refuge in a country that most recently made a concerted effort to undermine confidence in our democracy.
So Gillespie wasn't entirely wrong this morning. It doesn't seem like we'll be seeing any efforts to pardon Snowden in Obama's last days. As an aside: Isn't it grotesque to attempt to tie Snowden to the Russian hacking and releasing of Democratic National Committee information? How absolutely shameless.