FBI Investigated over Conduct on Clinton Emails, More Trump Team Hearings, EpiPen Gets Competition: P.M. Links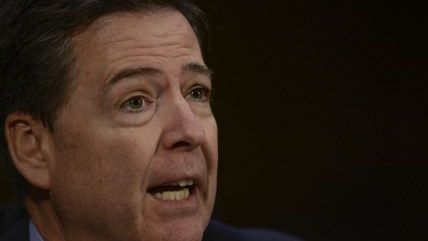 (Riccardo Savi/Sipa USA/Newscom)
Riccardo Savi/Sipa USA/Newscom

The inspector general of the Department of Justice will be investigating the FBI and Director James Comey's conduct regarding how they handled the investigation (and public disclosures) of Hillary Clinton's private server scandal close to the election.

Donald Trump's Secretary of Defense pick, Gen. James Mattis, called Russia one of America's principal threats at his confirmation hearing with the Senate, saying they want to break NATO.
Trump's pick to head the CIA, Rep. Mike Pompeo said he agreed with the Intelligence Community's assessment that Russia had attempted to influence the presidential election. And while Pompeo had previously defended waterboarding, he told the committee that he would not follow an order to implement interrogation techniques that fell outside the Army Field Manual (meaning: no waterboarding).
CVS has introduced a rival to the EpiPen at about a sixth of the price. The power of market competition!
The Department of Justice unveiled 227 pages of police reforms and oversight agreements for the City of Baltimore.
French far-right leader Marine Le Pen was at Trump tower Today. Aides to the Trump transition team said she was not meeting with the president-elect or any of his staff.
Follow us on Facebook and Twitter, and don't forget to sign up for Reason's daily updates for more content.