Congressman Attempts to Meddle in D.C.'s New Assisted Suicide Law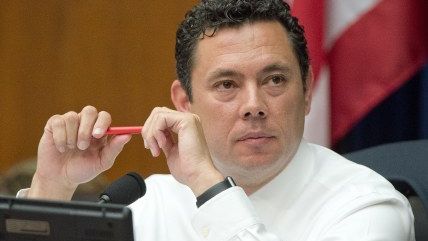 (Ron Sachs/CNP/AdMedia/Newscom)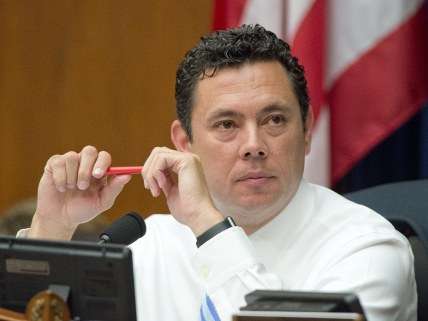 Rep. Jason Chaffetz (R-Utah) previously attempted to interfere in Washington, D.C.'s legalization of recreational marijuana use, warning City Council that the ballot initiative passed by voters was illegal.
Now Chaffetz is back at it again, trying to block a new law that would respect an individual's right to choose what to do with his or her body. In December, D.C.'s City Council passed a right-to-die law that authorizes doctors to prescribe drugs to aid in assisted suicide.
Chaffetz is the chair of the House Oversight and Government Reform Committee, which has the power to intervene and block municipal legislation by D.C. On Monday Chaffetz told the press he opposed the law and planned to introduce a disapproval resolution to try to block it, saying "Assisted suicide is not something we take lightly."
The council member who introduced the legislation, Mary M. Cheh, is not having it. From the Washington Post:
"This is entirely a local matter and he may have philosophical or perhaps even religious objections, but we have made our own choice and it should be respected," Cheh said. "Is he not aware there are a number of other states that have approved this? Why isn't he using his federal powers to intervene with them? It's only because under our degraded democracy there are some members of Congress who think they can use us a plaything."

Peg Sandeen, executive director of the Oregon-based Death with Dignity National Center, said, "Congress has better things to do than meddle with the District's business .?.?. Representative Chaffetz should stay focused on Utah."
Six states currently legally permit assisted suicide (Utah is not one of them). While Congress has the power to void laws passed by D.C., the Post notes that it's actually relatively rare that it does so, though it can use its appropriation powers to financially meddle with the city's ability to implement laws, like it has attempted in response to the marijuana legalization.
California just recently joined the small group of states permitting assisted suicide. Montana also allows it as the outcome of a state supreme court decision. ReasonTV took a look at the struggle in Montana over who has the authority to decide when you may end your life. Watch below: