Protesting This New-Fangled Sales Tax
Friday A/V Club: The Mississippi Sheiks didn't want to pay extra.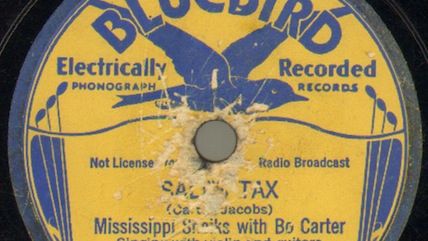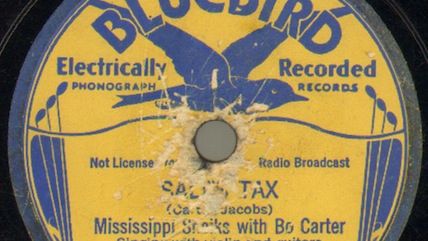 When states started enacting general sales taxes in the 1930s, it wasn't long before there were songs complaining about the new levies. In 1934, the Mississippi Sheiks recorded "Sales Tax," which starts with a spoken skit in which the band is alarmed to learn that they now need to pay three cents more for their cigarettes.
"They say that's the government's rule," one of the Sheiks explains.
"The government's rule?" another replies. "Well, there's lots of things sold that the government knows anything about." And then the bluesmen break into a song where even the bootleggers and prostitutes are now charging extra for their services:
You might be curious why anyone would still be buying liquor from a bootlegger in 1934, a year after the Prohibition Amendment was repealed. Answer: These were the Mississippi Sheiks, and Prohibition in Mississippi lasted a lot longer than Prohibition nationwide. It was the last place to keep a statewide alcohol ban on the books, eliminating it not in 1933 but in 1966: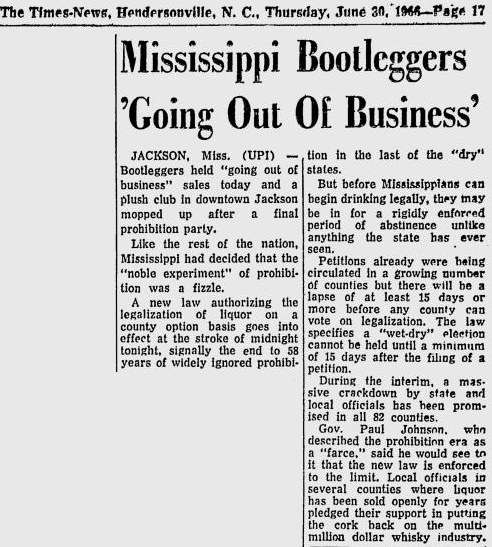 (For past editions of the Friday A/V Club, go here. If you want to see one about repealing alcohol regs in the South, go here.)