Rep. Thomas Massie (R-Ky.) Wants to Repeal Gun-Free School Zones Act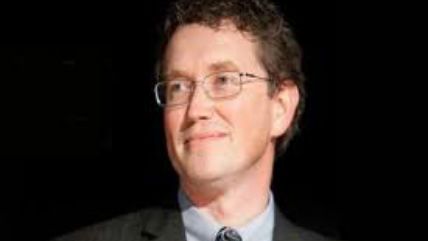 Rep. Thomas Massie (R-Ky.) has relaunched the Congressional Second Amendment Caucus, as I reported last month. Today he announces the re-introduction of an old Ron Paul bill to further the Caucus' goals, this one to repeal the Gun-Free School Zones Act of 1990 (as amended after aspects of the original bill were declared unconstitutional by the Supreme Court under the Commerce Clause in U.S. v. Lopez. The usual handwaving about how the guns affected by law must have moved in or just "affected" interstate commerce was added in 1996.).
This Massie bill, H.R. 34, is being called the "Safe Students Act."
From a press release draft emailed from his office today:
"Gun-free school zones are ineffective. They make people less safe by inviting criminals into target-rich, no-risk environments," said Massie. "Gun-free zones prevent law-abiding citizens from protecting themselves, and create vulnerable populations that are targeted by criminals."

The Safe Students Act has garnered the support of three major gun organizations: National Association for Gun Rights, Gun Owners of America, and the National Rifle Association…

Cosponsors include: Rep. Louie Gohmert (R-TX), Rep. James Comer (R-KY), Rep. Jody Hice (R-GA), and Rep. Brian Babin (R-TX).
Gun free zones are clearly not going to prevent anyone with the plan or intent of committing violent mayhem with a gun, and if we assume any rationality on the part of such a would-be spree killer, one can assume on the margin the promise of a zone where the law-abiding have legally been disarmed increases the likelihood of attracting such a killer.
It's conceivable that not having a gun around might prevent some sudden act of momentary anger from turning tragic in some imagined case. But as Jacob Sullum wrote here in 2015, armed self-defense in public against armed killers can and does happen, though thankfully the conditions under which it might ever need to happen are still vanishingly rare.