A.M. Links: Donald Trump, Julian Assange, and Russian Hacking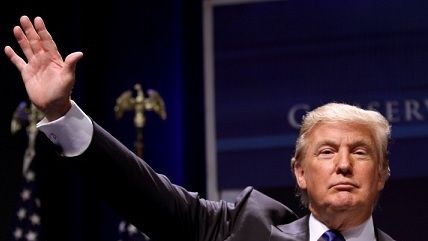 Gage Skidmore

The Senate Armed Services Committee is holding hearings today on Russian hacking in the U.S. presidential election.

"Just a year ago, they might have seemed the oddest of couples. But now President-elect Donald J. Trump and Julian Assange, the WikiLeaks founder, have formed a united front against the conclusion of American intelligence agencies that Russian intelligence used hacked emails to interfere in the presidential election."
President-elect Donald Trump is reportedly "working with top advisers on a plan that would restructure and pare back the nation's top spy agency."
Former Kosovo Prime Minister Ramush Haradinaj has been arrested in France on war crimes charges.
Macy's plans to close 68 stores around the U.S. and eliminate over 10,000 jobs.
President Barack Obama is under pressure to issue at least one more batch of pardons and commutations before leaving office this month.
Follow us on Facebook and Twitter, and don't forget to sign up for Reason's daily updates for more content.