Trump Summons Military Contractors to Florida, 22 Percent of Dems Would Be Excited by Hillary Clinton 2020 Run, Rand Paul Celebrates Festivus: A.M. Links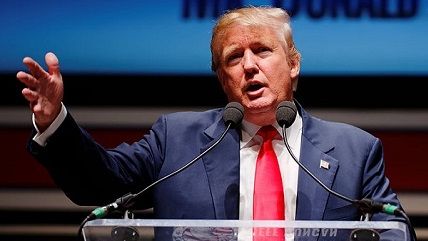 President-Elect Donald Trump called military contractors to his Mar-a-Lago estate to talk about spending—the CEO of Boeing says it will cut costs on Air Force One while Trump says he'll get costs down "beautifully" on the F-35 program.

Nearly 70 percent of Democrats polled said they didn't want to see Hillary Clinton run for president again in 2020, while 22 percent said they would be excited by it.
Rand Paul celebrates Festivus.
Uber pulled its self-driving cars off the road in California after the DMV revoked their registrations.
Japan is spending a record-breaking amount on the military this year.
China says it launched a carbon-tracking satellite into space.
Nokia is suing Apple in the latest patent licensing battle.