The Best Books, Films, Music, and Television of 2016
Lionel Shriver's The Mandibles, HBO's Westworld, Brian Fallon's Painkillers, and more. What's on your list?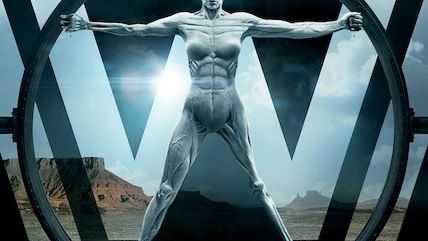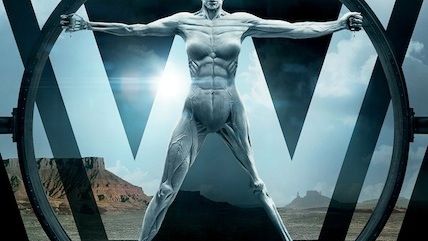 As the year drew to a close, we asked Reason's staff to select some of the best books, movies, and other media released in 2016. Our picks range from a novel about economic apocalypse to a sitcom about aliens, from a book about cocktails to a film about Hannah Arendt. Dig in. —Jesse Walker
Eric Boehm, reporter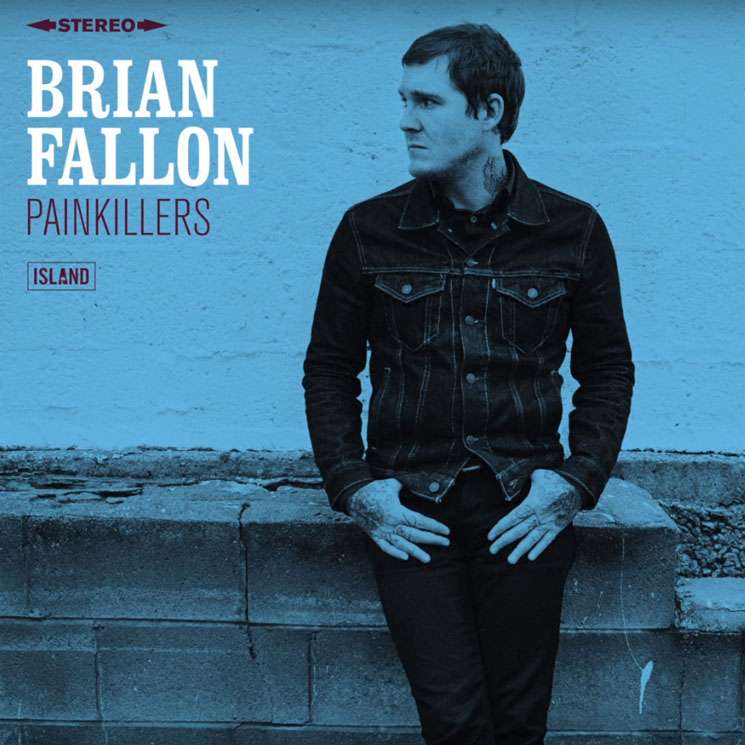 With Painkillers, former Gaslight Anthem singer Brian Fallon leaves his Springsteen-meets-the-Replacements roots for a folksy-rock exploration of failed relationships, nostalgic romances, and the freedom that comes from letting go of the past, even if you'll never be rid of it. "You can't make me whole, I have to do that on my own," Fallon sings on the album's introspective closing number, a reference in equal parts to his recent divorce and to the breakup of his band.
The simple Americana arrangements here put Fallon's skills as a songwriter—and he's one of the best out there right now—in the spotlight, particularly on "Rosemary," "Among Other Foolish Things," and "Smoke." He may be going in a new direction, but Fallon spends most of Painkillers looking back, examining hazy memories or half-remembered dreams of what might have been. There's borrowed cars, girls who love whiskey, and Rites of Spring. The good times, Fallon sings, are "lost in the songs they don't write anymore."
Shikha Dalmia, senior analyst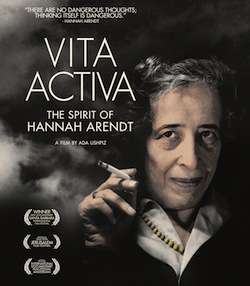 Vita Activa: The Spirit of Hannah Arendt, a documentary by the Israeli director Ada Ushpiz, may not be the best offering of 2016, but it is arguably the most relevant. The West is experiencing a rise of demagogues, fuelled partly by right-wing populist movements. It is possible that in resisting them, Western liberalism will strengthen itself. It could also collapse into something horrible, as Weimar Germany did. The film, which hit select American theaters this year, offers a glimpse into the mass psychology that would allow that to happen.
Arendt, a Jewish philosopher, fled to America from Nazi Germany. The documentary delves into her thought to understand how the land that produced the greatest minds in philosophy, literature, and music collapsed into the barbarism of Auschwitz. It excavates rare footage of Germany during Hitler's rule to show the campaign to dehumanize Jews that preceded the Holocaust. But the more crucial step, per Arendt, was the triumph of what Frankfurt School philosophers call instrumental or technocratic rationality over critical rationality.
The film depicts Arendt's 1961 journey to Israel for The New Yorker to cover the famous trial of Adolf Eichmann, a Nazi accused of war crimes. After observing months of testimony, Arendt coined her phrase "banality of evil" to convey that Eichmann, a diminutive and soft-spoken man, wasn't motivated so much by hatred of Jews. Rather, he believed that his job was to find the most efficient way to execute his assigned tasks, not raise big questions.
Arendt was condemned for soft-peddling the Satanic nature of the Nazi regime. But the documentary shows that she was laying bare something still more horrible: how ordinary people can stumble into unspeakable evil when they let their civilizational guard down.
Anthony Fisher, associate editor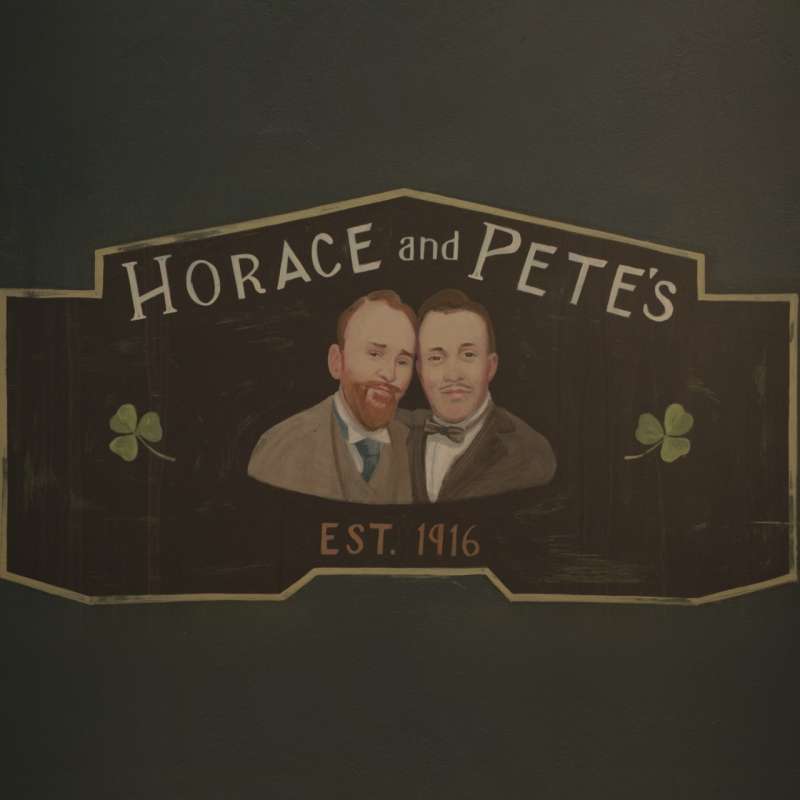 Louis CK blew up the concept of the 30-minute sitcom with his FX show Louie, where the main character's backstory would change without explanation and where excruciatingly painful situations could be both hilarious and cathartic. Now he may have blown up the episodic television show itself with the eight-part miniseries Horace and Pete, originally released on his own website but now available on Hulu. Though occasionally funny, this is no comedy—in fact, it's as much of a horror show as a drama.
Set in the hellscape of a 100-year-old Irish bar in Brooklyn, the show's depiction of boredom, dumb arguments, sexism, familial abuse, mental illness, and pathological self-destruction make for perhaps the most honest depiction of barfly culture ever presented on "television." One particularly notable episode begins with a character the audience has not previously encountered, in close-up, telling a detailed story for over nine minutes before the shot is interrupted. Amazingly, it works. You're not sure what you're watching, but you can't take your eyes off it.
Nick Gillespie, editor in chief, Reason TV and Reason.com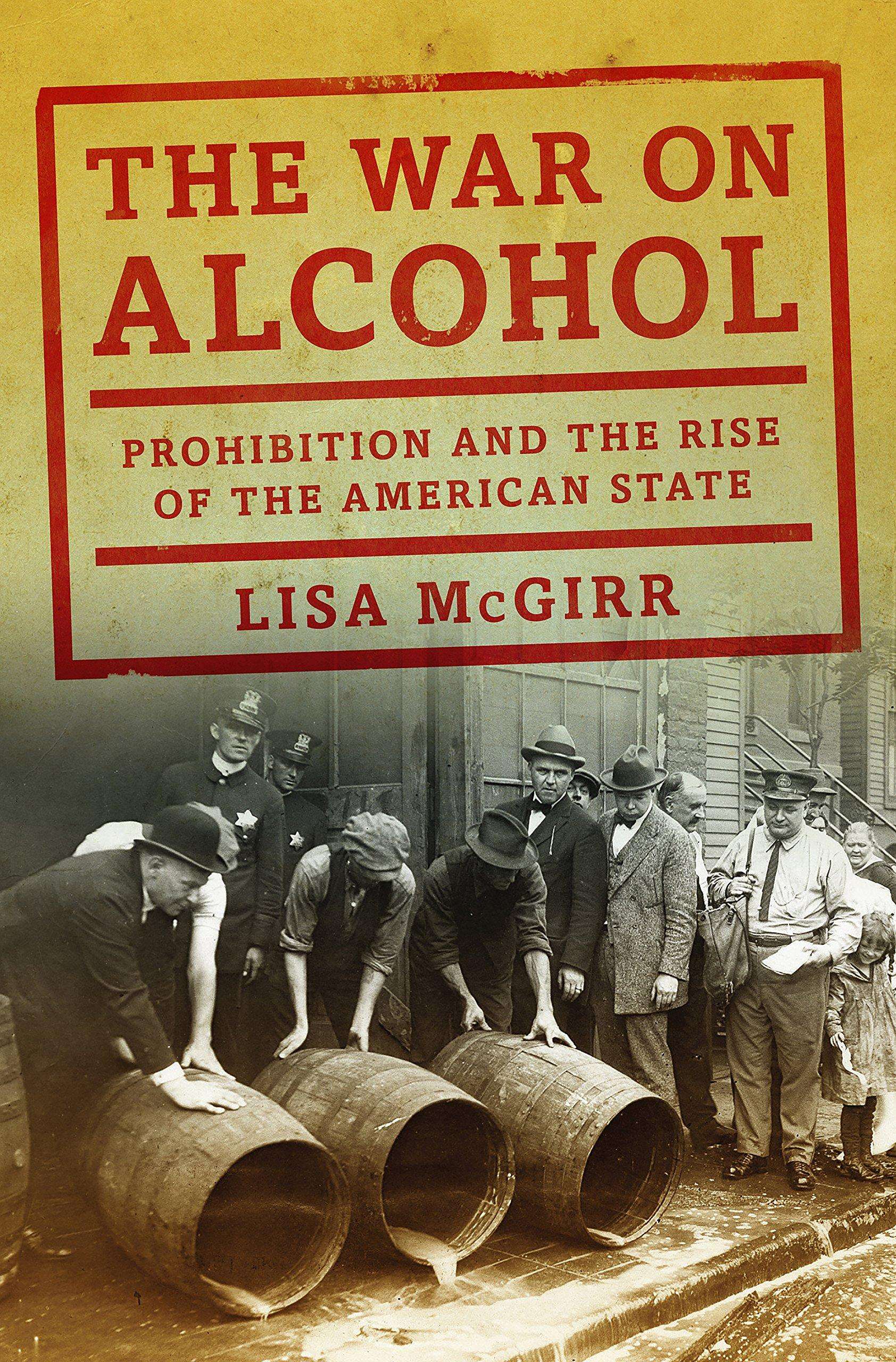 If you're worried about how odd assortments of special interests can radically reshape the size, scope, and spending of government in a relatively short period of time, you need to read Lisa McGirr's The War on Alcohol: Prohibition and the Rise of the American State. With painstaking detail and a fluid writing style, the Harvard historian documents how Prohibition became a means to impose social controls on "undesirable" populations (Catholic immigrants in the North, blacks and poor whites in the South) while inventing the first truly national law-enforcement agencies. Leading politicians of the day, such as Al Smith, rub shoulders with anonymous victims of police abuse, making the text a triumph of "thick history," combining views from all levels of society.
McGirr, who I interviewed for ReasonTV earlier this year, underscores that many of the same characters involved in anti-booze crusades then switched over the next big domestic "war," this time on drugs. The War on Alcohol explains better than any book I've read how the United States became the world's greatest jailer.
Ed Krayewski, associate editor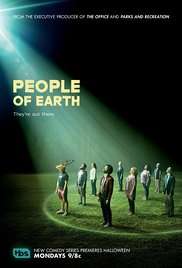 The best new cable comedy of 2016 is People of Earth, a TBS show about an alien abduction support group. The series introduces viewers to the familiar mythos of greys, Nordic aliens, and reptilians, who can appear as humans. (Some famous figures are outed.) By the end of the first episode, all three extratrerrestrial species are happily confirmed to be real.
The ensemble show centers around the nine members of Star Crossed, the support group. Luka Jones plays a committed alien researcher who hasn't been abducted but desperately wants to be. Wyatt Cenac plays Ozzie Graham, a reporter sent to cover the group who ends up having a close encounter of his own. The show doesn't just play on the support group's dynamic, but also shows us three aliens, one of each kind, on a ship orbiting overhead. They deliver some of the best lines.
Katherine Mangu-Ward, editor in chief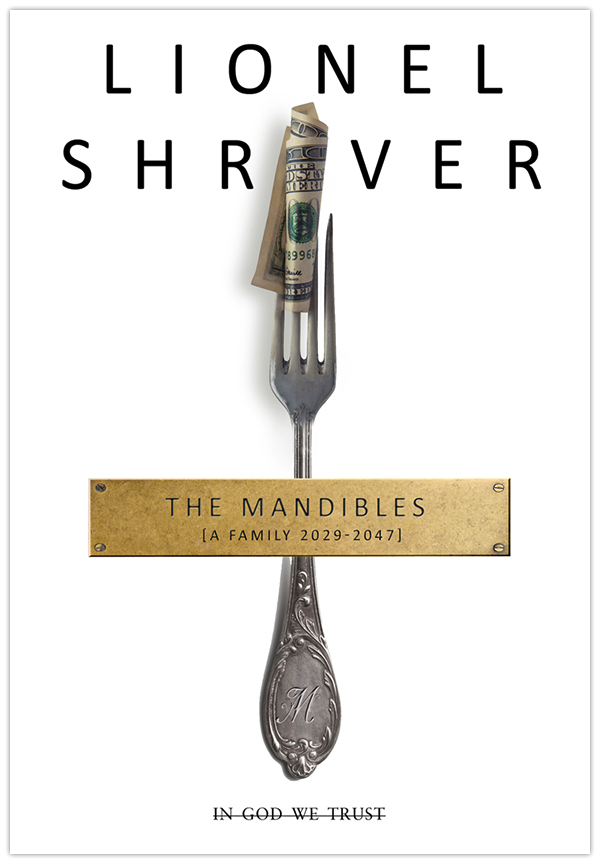 Listen, The Mandibles isn't exactly light holiday reading. It's dystopian literary fiction set during and after a near-future economic apocalypse in which a global pissing match combined with overwhelming U.S. debt results in the dollar no longer being the global reserve currency.
So, yeah, not the feel-good book of the year. It is, however, a very good book of the year, and Reason readers should almost certainly read it.
Author Lionel Shriver is best known for her novel We Need to Talk About Kevin, which was turned into a terrifying film about maternal ambivalence. More recently, Shriver has gotten attention for pushing back against the forces of literary correctness with a thoughtful speech at the Brisbane Writers Festival that culminated in her donning a sombrero ("We fiction writers have to preserve the right to wear many hats") and causing a kerfuffle.
Shriver is not an economist, but the conditions of her hypothetical financial meltdown—which begins in 2029—are convincingly sketched and her characters' responses are all-too-human. Shriver's writing is reminiscent of Ayn Rand's, in that her characters talk to each other seriously about big ideas, but the prose is looser, more readable, and a good deal funnier.
Scott Shackford, associate editor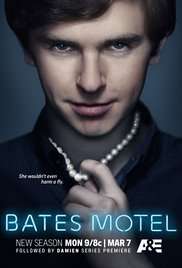 At turns moody and melodramatic and at other times viscerally, devastatingly real, Bates Motel, A&E's prequel to Psycho, hit its emotional and procedural climax this year in its fourth season.
Set in a modern Oregon town plagued with corrupt officials and an entrenched drug trade, Bates Motel uses this dysfunctional community to create the necessary tensions that transform Norman Bates (Freddie Highmore), an unstable but well-meaning young man, into the serial killer that Alfred Hitchcock fans remember.
In previous seasons, Norman had begun to show signs of his split personality—a sinister distortion of his overprotective, brittle mother Norma (Vera Farmiga)—and had started his series of murders. This year the overly close relationship between Norma and Norman began to crack as the mother could no longer even pretend to ignore her son's growing mental illness. The season concludes with the plot development that was inevitable from the start: the death of Norma and Norman's unwillingness to part with her.
What makes a show worth recommending when viewers already know how it's going to end? In the hands of Farmiga and Highmore, the mother-son dynamic is at times deeply disturbing and far too intimate but in ways that seem unsettlingly natural to life. The transformation of Norman into a killer plays out more like a tragedy than any formulaic crime drama involving an evil mastermind murderer.
Robby Soave, associate editor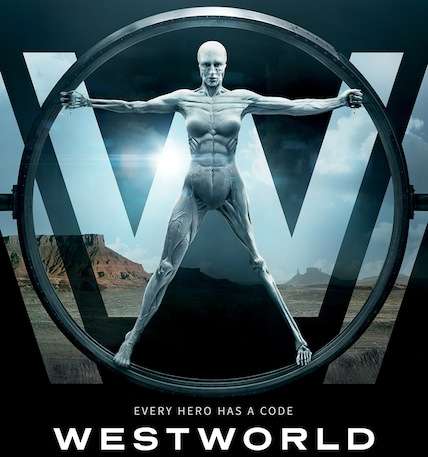 "Since I was a child, I've always loved a good story…lies that tell a greater truth." So says Robert Ford, the creative director of Westworld, a Wild West–themed park populated by humanoid robots. HBO's Westworld, the must-watch television show of 2016, more than delivers on both promises: It's a good story that lies through its teeth to hint at greater truths.
Ford, masterfully portrayed by the great Anthony Hopkins, is a more sinister version of Jurassic Park overlord John Hammond: His robots are designed to be used and abused by park guests, who pay enormous sums of money for the privilege of acting out their most sadistic fantasies. The robots, called "hosts," can't fight back, can't die, and don't remember what happens to them. Casual viewers will find themselves just as disoriented as the hosts—Westworld makes ample use of dream sequences, flashbacks, and outright misdirection.
The misdirection works, though. It will surprise no one to learn that the robots achieve something approaching self-awareness—that's what always happens in robot stories. The better twist is that Westworld itself is remarkably self-aware. The show knows, for instance, that people turn to HBO for gratuitous sex and violence, not just for a good story, and so it must oblige them on both fronts. But the exact same thing is true for the fictional park's guests. Westworld doesn't just entertain or provoke: It judges.
Peter Suderman, features editor
Thirty years ago, when most American bars could barely mix a decent Manhattan, the word cocktail referred to any fruity, sugary concoction tossed together behind a bar. Today, the country is in the midst of a full-scale craft cocktail revival. Lost drinks are being brought back into circulation for the first time in decades, and new classics are being invented by legions of knowledgeable and creative bartenders all over the country.
Robert Simonson's A Proper Drink: The Untold Story of How a Band of Bartenders Saved the Civilized Drinking World is a lively and thorough history of how that happened. Simonson is a drinks writer for The New York Times, and his book is part reported history and part literary bar crawl. He brings readers from the early days of TGI Friday's, which helped teach a generation of bartenders, through the opening of a handful of tiny big-city speakeasies run by geeky and obsessive characters who sometimes acted more like cocktail librarians than conventional barkeeps, and on to the broader expansion of cocktail culture today. The mostly chronological structure focuses on the places and personalities that have shaped the bartending boom, telling the origin stories of such influential bars as Milk & Honey, The Pegu Club, and Death & Company as well as the people who founded them. There are important (and tasty) recipes at the end of each chapter; this is a book as delicious as it is informative.
Along the way, A Proper Drink often highlights the ways in which drinking culture is inextricably linked to legal restrictions. Prohibition, in particular, wiped out much of the knowledge, craft, style, and supply that had developed in the U.S. before booze was outlawed. Simonson's book makes clear that the task of the modern cocktail scene is to revive and restore the many great alcoholic pleasures that government nearly destroyed.
Jesse Walker, books editor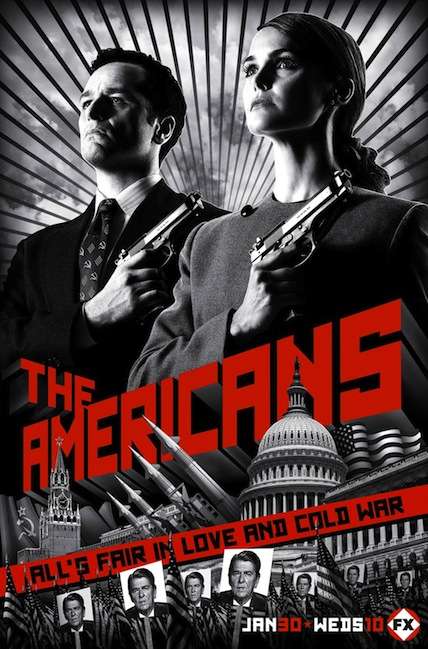 In its early seasons, The Americans sometimes seemed like a study in how many different personas one person could contain. The show's protagonists, two KGB agents working undercover in 1980s America, seemed to slide effortlessly from one deep-cover role to another, juggling careers, personalities, and love lives as easily as they juggled names and disguises. Everyone presents different faces to different audiences, but the antiheroes of The Americans took that to an extreme.
But by the end of the fourth season, which aired on FX this spring, the once well-fortified walls between those personas were clearly crumbling down. So too, at times, were the walls that separate the characters from the stark moral realities of what they do. Beneath the show's surface pleasures—the suspense, the sex, the '80s nostalgia—the central story of The Americans this year was the story of the spies' Potemkin selves dissolving. The result was one of the most compelling dramas of 2016.