Turkey Blocking Access to Social Media After Assassination of Russian Ambassador
Assassination likely to lead to more government censorship.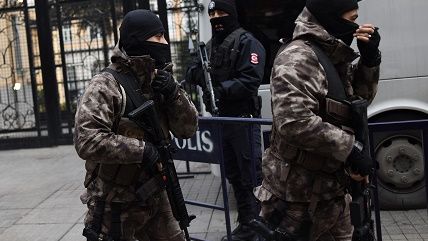 (Depo Photos/ZUMA Press/Newscom)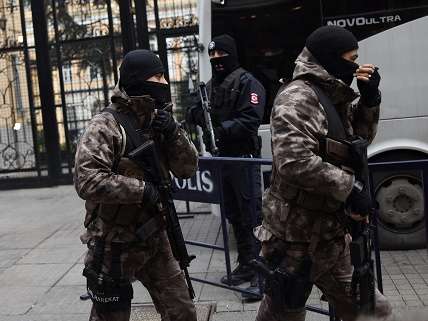 The Turkish government appears to be blocking access to social media networks and messaging apps like Facebook, Twitter, and WhatsApp in the aftermath of the assassination of the Russian ambassador to Turkey, Turkey Block reports.
The monitoring network says it had detected "severe slowdowns affecting Facebook, Twitter, YouTube and WhatsApp for some, but not all, internet users in Turkey" between last night and this morning. As The Telegraph notes, it's not the first time the censor-happy government of Turkey has restricted access to social media following an incident.
The Turkish government had already recently banned the use of Tor and other virtual private networks, which allow internet users a measure of privacy, and, according to The USB Port, deployed sophisticated blocking tools to prevent the use of VPNs. "All these stringent measures could make Turkey's digital world resemble China's regulations," The USB Port's Angel Diaz writes.
The government of Turkey has been working to improve its ability to censor information on the internet for years, using any excuse, from mass arrests to attempted to coups, to crack down on internet use. After the coup earlier this year, the Turkish government dismissed the European Union's "red line" on freedom of the press, cracking down on opposition outlets and tightening its control over media.
The assassination of Andrey Karlov is far more likely to spur even more censorship in Turkey than it is to harm Russian-Turkish relations, despite the hot takes yesterday suggesting the latter was a real possibility. Leaders of Turkey and Russia both insisted they would not allow the assassination to sour relations. Instead, the Turkish government is already attempting to pin Karlov's assassination on Fetullah Gulen, a Turkish cleric living in exile in the United States, whom the Turkish government already blamed for the attempted coup earlier this year and against whose supporters it has already begun to crack down. Gulen has rejected both allegations.
Karlov's assassin, meanwhile, was identified as 22-year-old Mevlut Altinas, a riot cop from Ankara. A number of his family members have been arrested as the government begins its investigation into the assassination. Karlov often eschewed security measures, and had no security officers by his side at the event yesterday nor, reportedly, where there any on-duty police officers there.