ISIS Takes Credit for Berlin Attack, South Carolina Considers Porn-Proof Computers, Lena Dunham Has Abortion Regrets: P.M. Links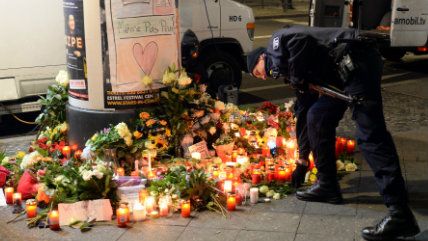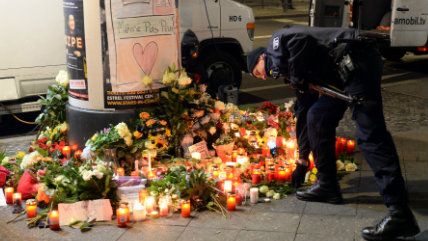 (Maurizio Gambarini/dpa/picture-alliance/Newscom)
Maurizio Gambarini/dpa/picture-alliance/Newscom

ISIS is claiming responsibility for the attack on a Christmas market in Berlin yesterday that killed 12 people and injured dozens more. German police have now released the man arrested yesterday as a suspect, citing insufficient evidence.

The October 30 warrant authorizing the FBI to search Anthony Weiner's laptop was unsealed today.
Four more government officials have been charged in conjunction with the water crisis in Flint, Michigan.
South Carolina state Rep. William Chumley (R-35th District) has introduced an amendment that would require anti-porn filters to be installed on all computers sold in South Carolina but allow consumers to opt-out of the filter for $20.
Notoriously overreaching California Attorney General Kamala Harris (D), who was elected to Congress in November, will serve on the Senate Homeland Security and Governmental Affairs Committee; the Select Committee on Intelligence; the Committee on Environment & Public Works; and the Committee on the Budget.
"This is the kind of thing that makes legislators go 'we need to pass a law that says you can't do this,'" said FBI agent Dale Carson about selling peed-upon sticks.
Lena Dunham is keeping herself in the spotlight this week by declaring: "I still haven't had an abortion, but I wish I had."
Can your mouthwash treat gonorrhea?
Follow us on Facebook and Twitter, and don't forget to sign up for Reason's daily updates for more content.