Obama Granted Clemency to 231 Inmates Monday. Here is One of Their Stories
Cheryl Howard received life in prison for crack cocaine. On Monday, her daughter found out she is coming home.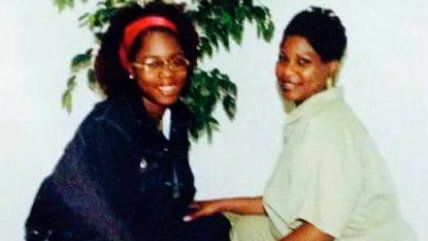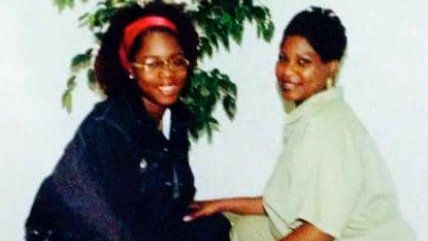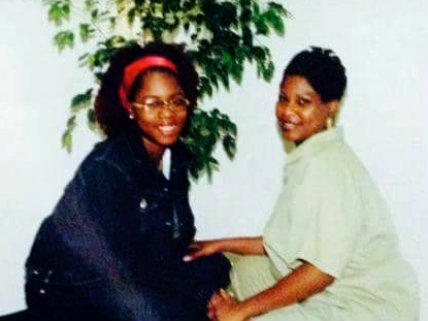 Lavithia Howard was Christmas shopping on Monday when a friend called to let her know her mom's name was on the list.
In this case, there was only one list she could be talking about: the list of names of federal inmates whose sentences had been commuted by the president. Howard, who had become too familiar with the inscrutable whims of the federal prison system to trust anything secondhand, had to check for herself before she would let herself believe.
"Waiting for so long and praying so hard for it to happen, you got to make sure it really happened," she says.
But there it was. Cheryl Howard was among the 153 federal inmates who had their sentences commuted by President Obama on Monday. In addition, Obama pardoned 78 more sentences, setting a single-day record for clemency actions by a U.S. president.
Monday's announcement by the White House brings Obama's total number of commutations to 1,176 since his administration launched a large-scale clemency campaign in 2014 to identify federal inmates serving time for nonviolent drug crimes who would be good candidates for reduced sentences.
With the end of the Obama presidency approaching and a long list of pending clemency petitions still remaining, criminal justice advocacy groups have been urging the White House to consider mass commutations for nonviolent drug offenders.
"With fewer than five weeks left in his term, President Obama has once again commuted the unnecessarily extreme sentences of scores of federal prisoners," Cynthia Roseberry, project manager for Clemency Project 2014, said in statement on Monday. "There is still one month remaining, and many pending petitions awaiting action, for the President to continue and accelerate this important work. I trust he will do so."
However, there have been no indications so far the Obama administration will radically change course.
White House counsel Neil Eggleston wrote on the White House blog Monday that President Obama "continues to review clemency applications on an individualized basis to determine whether a particular applicant has demonstrated a readiness to make use of his or her second chance, and I expect that the President will issue more grants of both commutations and pardons before he leaves office."
It's a much more urgent matter for the families of inmates with pending clemency petitions, who are now worried that their window of opportunity is about to slam shut with the incoming Donald Trump presidency.
Trump criticized Obama's commutation efforts on the campaign trail. "Some of these people are bad dudes," Trump said of clemency recipients at a campaign rally in August. "And these are people who are out, they're walking the streets. Sleep tight, folks."
I met Lavithia Howard at a candlelight vigil outside the White House in November, where family members of inmates had gathered to urge Obama to ramp up his commutation efforts.
"Some people may be negative about Trump. I didn't vote for Trump, but when you think negative you get negative results," Howard told me. "Even if you ain't got no hope in it, just have hope in your family member coming home."
In 1994, her mother Cheryl Howard received a mandatory sentence of life without parole for two count of possession with intent to distribute crack cocaine, and one count of drug conspiracy. Lavithia was 11 at the time. She is 34 now.
In a phone interview Monday night, Lavithia said she is "elated, overjoyed, tearfully happy, really at loss for words." However, she hadn't yet had a chance to share that with her mother.
Cheryl, an inmate at FMC Carswell in Fort Worth, Tx., had gotten "thrown in the SHU"—that is, restricted or disciplinary housing—for an unknown reason on Friday. Lavithia was worried. Her mom wouldn't act up with a pending clemency petition. Was it retaliation? Was it for her own protection? Cheryl had health issues, and solitary confinement is not a recommended place to be even in good health. Lavithia was unsure if her mom had even heard the news that her sentence had been commuted.
Such is the regular uncertainty for family members of inmates. When her mother was in an intensive care unit for a month following an aneurysm two years ago, Lavithia could barely get any information about her condition.
Cheryl Howard will spend her 50th birthday in prison, but "at least she's been given a date," Lavithia says. "It's more hope then we've had in a long time, and more than a lot of families have."
Watch this ReasonTV video featuring three former inmates who served lengthy mandatory minimum sentences for nonviolent drug crimes: