No Ceasefire in Aleppo, Kasich Vetoes 'Heartbeat Bill,' U.S. Teens Smoking Less Pot: A.M. Links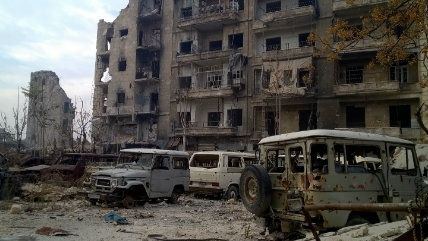 (Abdullayev Timur/ZUMA Press/Newscom)
Abdullayev Timur/ZUMA Press/Newscom

Fighting and bombing are still underway in Aleppo, despite a supposed cease-fire deal that was to allow civilians to get out of the besieged Syrian city. Syrian President Bashar Assad claimed the case-fire was wanted by western countries to save "the terrorists."

Ohio Gov. John Kasich has vetoed a bill that would ban abortion just a few weeks post-conception but approved a 20-week abortion ban.
According to a new national study, marijuana use is down among eighth- and 10th-graders and while it rose slightly among 12th-graders, it was still less common than in 2012.
The Oklahoma Supreme Court struck down a state law passed in 2014 that would have required abortion-clinic doctors to have admitting privileges at a nearby hostpital.
At least a dozen more men have been charged with promoting prostitution for posting to Seattle-area escort forum The Review Board.
Stanford University has filed a 29-page response to a lawsuit brought by a female student who says the school mishandled sexual assault cases by not pursuing and punishing an alleged assailant when the victim didn't want to and wouldn't cooperate.
Peter Suderman reviews La La Land at Vox.
Follow us on Facebook and Twitter, and don't forget to sign up for Reason's daily updates for more content.