Trump Picks Rick Perry for Energy, Kanye West Meets With Trump, U.S. Pauses Some Arms Sales to Saudi Arabia: P.M. Links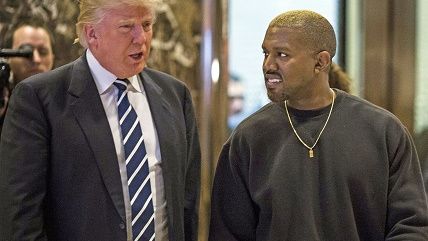 John Taggart/SIPA/Newscom

Donald Trump intends to nominate Rick Perry as secretary of energy. The Energy Department, meanwhile, refuses to provide Trump's transition team with a list of employees working on climate issues. Barack Obama says it's important to listen to your intelligence briefings no matter how smart you are, responding to Trump comments that he didn't need to sit through the daily intelligence briefings. Kanye West met with Trump in New York today. The Kremlin insists the idea of Russian interference in U.S. elections is "absolute nonsense."

The U.S. will halt some arms sales to Saudi Arabia over its military campaign in Yemen.
Rebels in Aleppo say they've reached a ceasefire with Russia.
Security forces in Gambia have seized the electoral commission's headquarters as the incumbent president insists he will remain in office despite losing the election.
The family of 73-year-old Francisco Serna say he may have been holding a crucifix when he was shot and killed by a Bakersfield cop.
Snapchat gets group chat.