A.M. Links: Trump to Keep Connections with Reality Show, Geert Wilders Found Guilty of Hate Speech, Inmate Heaved and Coughed During Execution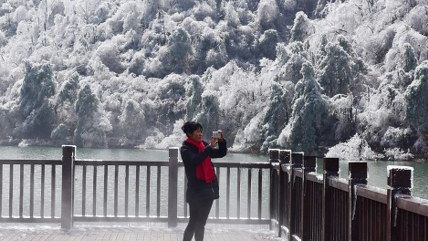 STRINGER/EPA/Newscom

President-elect Donald Trump will remain executive producer on Celebrity Apprentice.

In Amsterdam, lawmaker Geert Wilders was found guilty of "of insulting and inciting discrimination against Moroccans," which he called an attack on free speech. The judge decided not to actually impose a sentence.
An Alabama inmate heaved and coughed for about 13 minutes during an execution by lethal injection process that lasted more than 30 minutes, according to witnesses.
Japan has ratified the Trans-Pacific Partnership trade agreement.
They're trying to sell us all on this whole "Polar Vortex" thing again. Don't fall for it! We don't need new "scary" terms for everything!
Some east coast Senate Democrats are threatening a government shutdown over an extension of health benefits for coal miners not making it into the funding bill.
Follow us on Facebook and Twitter, and don't forget to sign up for Reason's daily updates for more content