Border Patrol and IRS Sued for Stonewalling FOIA Requests on Asset Forfeiture
IRS charges nonprofit $750K to see FOIA records on asset forfeiture.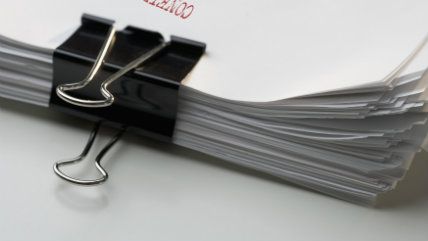 (Tetra Images Tetra Images/Newscom )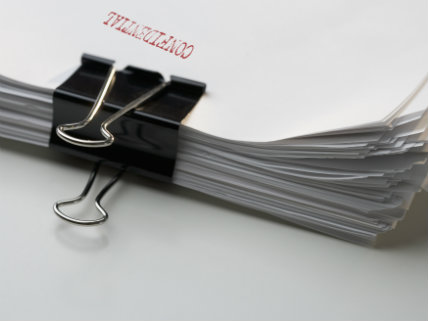 Want to see an IRS database of all the property it seizes from citizens? It'll cost you $750,000. How about a U.S. Customs and Border Protection database of seizures? Sorry, the CBP says the list of stuff they take from the public isn't a public record.
Such are the travails of the Institute for Justice, a libertarian-leaning public interest law firm that is suing the two federal agencies for stonewalling its public records requests for asset forfeiture databases.
The Institute for Justice, which has launched numerous state-level lawsuits challenging civil asset forfeiture laws, filed a lawsuit Thursday against CBP and the IRS, saying the two agencies are flouting the Freedom of Information Act.
"The lack of transparency surrounding forfeiture is deeply troubling, especially considering the vast power law enforcement has to take property from people without so much as charging them with a crime," The Institute for Justice's research director Lisa Knepper said in a press release announcing the suit. "The public ought to know how forfeiture is being used."
According to an inspector general audit, the federal government forfeited approximately $4.6 billion in assets under the Treasury Department's asset forfeiture program in 2015. How often and from whom the government seizes property is a critical question for civil liberties groups, who argue the practice of civil asset forfeiture lacks due process protections and creates perverse profit incentives for police. Numerous states have enacted bipartisan reforms of asset forfeiture laws in response to these criticisms—New Mexico abolished it altogether—but the federal government still doles out hundreds of millions of dollars in asset forfeiture funds to state and local law enforcement that participate in joint drug task forces.
What makes the IRS and CBP's opacity so, well, transparent is that the Institute says the Justice Department handed over records from its asset forfeiture database in just three months—a mere blink of an eye in federal government time—and at no cost.
Yet, when the Institute for Justice submitted a FOIA request in March of last year to the IRS for records from its Asset Forfeiture Tracking and Retrieval System (AFTRAK) database, the agency responded six months later, saying it would charge $753,760 for the Institute to see the documents.
The IRS rejected the Institute for Justice's application for a FOIA fee-waiver, which are available to nonprofit groups and media working in the public interest. In its lawsuit, the Institute argues it is entitled by statute, as a nonprofit organization, to a fee-waiver, and that the IRS estimate of labor and costs to complete the request are wildly overblown.
Meanwhile, CBP rejected the Institute's March 2015 request for records from its Seized Asset and Case Tracking System (SEACATS) altogether, first claiming the request was "overbroad" and then that the entire database was categorically exempt from public records requests because it contains law enforcement techniques and procedures.
In its lawsuit against CBP, the Institute for Justice says the CBP's claims are "implausible and improper." The database, it says, contains things like the type, value, and date of seizures, not sensitive law enforcement information.
"There is no legal basis for CBP's assertion that these data constitute law enforcement 'techniques or procedures' exempt from FOIA disclosure," the group says.
A spokesman for CBP says it is the agency's policy to not comment on pending or ongoing litigation.
The IRS did not immediately respond to a request for comment.
On his first day in office, President Obama pledged to run "the most transparent administration in history." In 2015, the Obama administration set a record for denying and redacting FOIA requests, according to an Associated Press analysis.