Justin Trudeau's Praise of Fidel Castro Gets 'Three Pinocchios'
Turns out you shouldn't trust dictatorships to provide reliable data on health care and education.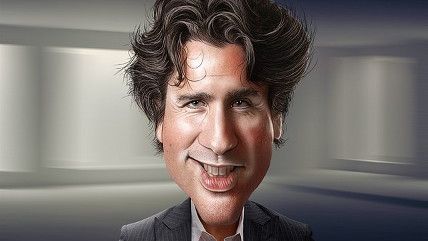 (DonkeyHotey/Alex Guibord/Flickr)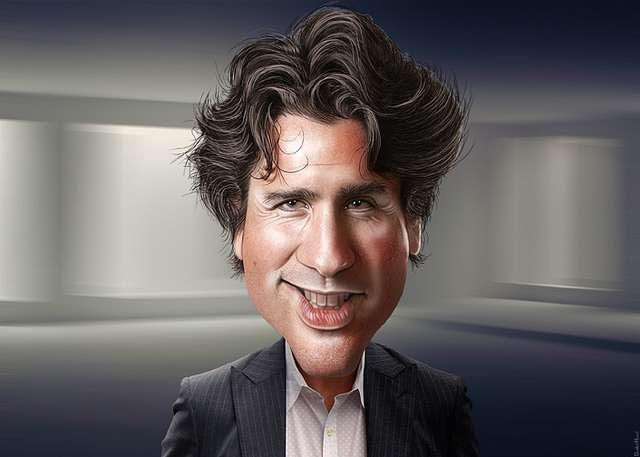 Canadian Prime Minister and woke bae Justin Trudeau earned some well-deserved mockery for his fawning statement praising long-time Cuban dictator Fidel Castro upon his death last week.
Among Trudeau's more guffaw-inducing platitudes were his description of the self-declared Maximum Leader who ruled over his island nation as "a larger than life leader who served his people for almost half a century." Conceding the tyrant who denied his subjects any rights of free expression or the ability to leave the country without permission was "a controversial figure," Ottawa's pretty-boy-wonder breathlessly declared Castro "made significant improvements to the education and healthcare" of Cuba.
Reason contributor Marian Tupy took on this oft-repeated claim by Castro supporters and apologists, but the Washington Post's "Fact Checker" columnist Glenn Kessler focused specifically on Trudeau's statement, ultimately awarding the prime minister "Three Pinocchios" for his willful gullibility.
Kessler writes:
Trudeau appears to accept outdated Cuban government spin as current fact. The reality is that education and health care were already relatively vibrant in Cuba before the revolution, compared with other Latin American countries. While the Castro regime has not let that slip — and given greater access to the poor — it is a stretch to claim Castro was responsible for "significant improvements," especially more recently.

Many other Latin American countries made far more dramatic strides in the past six decades, without the need for a communist dictatorship; Cuba simply had a head start when Castro seized power.
Noting that "police states generally are not known to provide accurate numbers," Kessler concedes it is hard to definitively compare the Cuban government's stated accomplishments with other countries that were able to instill social welfare reforms while also maintaining a modicum of economic and political freedom.
That said, Kessler cites data compiled by Carmelo Mesa-Lago, a Cuba specialist affiliated with the University of Pittsburgh, which shows that "from 1989 to 2014, the number of hospital beds [in Cuba] declined 29 percent, hospitals fell 37 percent and family doctors plummeted 61 percent." Kessler adds:
Reporters have also documented that Cuban hospitals are ill-equipped. A 2004 series on Cuba's health-care system in Canada's National Post said pharmacies stock very little and antibiotics are available only on the black market. "One of the myths Canadians harbor about Cuba is that its people may be poor and living under a repressive government, but they have access to quality health and education facilities," the Post said. "It's a portrait encouraged by the government, but the reality is sharply different."
As far as education, Mesa-Lago is quoted as saying, "Cuba probably has the best-educated population in the region, but the considerable investment in human resources is partly lost due to the low wages paid and lack of incentives that force professionals to emigrate or stay but abandon their state work and shift to private nonprofessional activities that allow them to survive."
This is a long way of saying that in impoverished communist Cuba, a great many highly educated people are better able to provide for themselves as cab drivers and cooks than as doctors and scientists.
But Trudeau, convinced of Castro's "tremendous dedication and love for the Cuban people," has no time to look into how the deceased ex-dictator broke his country while living like a king. According to Kessler, the prime minister's office declined to cite any facts to back up the statement on Castro, but did offer, "Canadians have had an unwavering commitment to the Cuban people for decades" and that Trudeau's statement would speak for itself.