Donald Trump Picks Ben Carson for HUD, Army Corps of Engineers Nixes Dakota Access Pipeline Route, 30+ Dead in Oakland Warehouse Fire: A.M. Links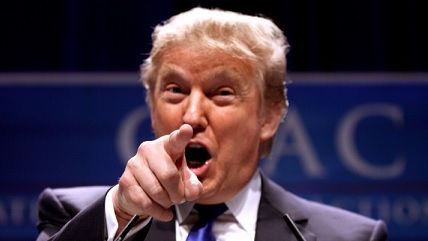 Gage Skidmore

President-elect Donald Trump is targeting manufacturers looking to move abroad, warning it would be an "expensive mistake." Trump became the first U.S. president-elect or president in decades to talk to the president of Taiwan over the phone. The transition team announced Ben Carson would be nominated for secretary of housing. The search for a secretary of state, meanwhile, is extending into the private sector, with Exxon-Mobil's Rex Tillerson reportedly in the running.

The Army Corps of Engineers decided it will not grant an easement for the Dakota Access Pipeline to cross under Lake Oahe in North Dakota.
More than 30 people died at a party held in a warehouse in Oakland after a fire, which is now being criminally investigated, broke out.
Police in Washington, D.C. arrested a man who allegedly walked into Comet Ping Pong, the restaurant at the center of the pizzagate conspiracy theory, with a gun and fired at least one shot.
A gunman in Finland killed two journalists and a councilwoman.
Alexander Van der Bellen won the presidential election in Austria. The prime minister of Italy resigned after voters rejected a referendum on constitutional reforms.
The prime minister of New Zealand unexpectedly resigned after eight years in office, saying it was the "right time."
Follow us on Facebook and Twitter, and don't forget to sign up for Reason's daily updates for more content.