Constitutionally Dubious 'Anti-Semitism Awareness Act' Unanimously Passed by Senate
Who says bipartisanism is dead?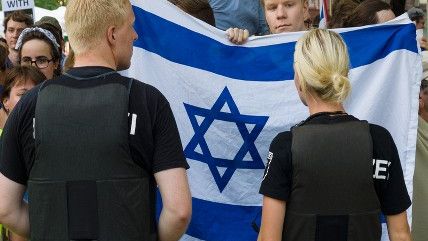 (Sergey Kohl/Dreamstime.com)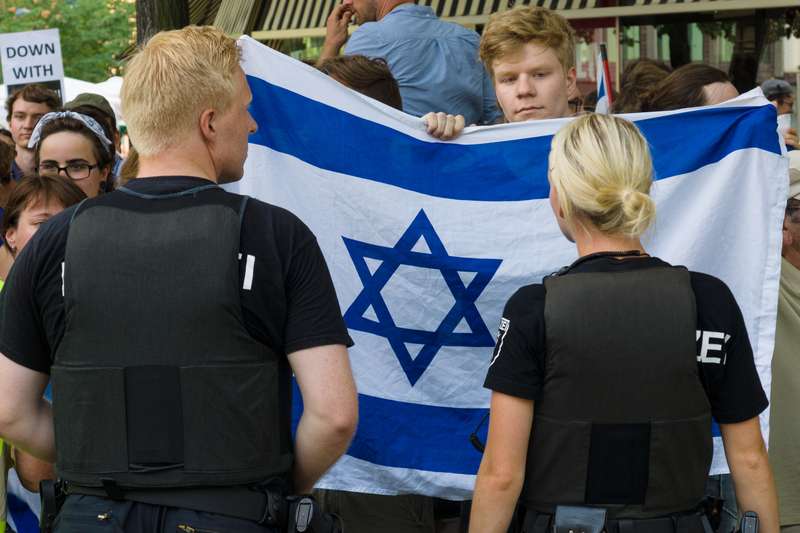 The machinery of government typically works glacially slow, but the Senate didn't miss a moment to pass the "Anti-Semitism Awareness Act of 2016" just two days after it was introduced by Sens. Bob Casey (D-PA) and Tim Scott (R-SC), and later co-sponsored by Sens. Lindsey Graham (R-S.C.) and Michael Bennet (D-Colo.).
S-10, as it will forever be known in the Congressional record, passed by unanimous consent last Thursday, and a companion bill has been sent to the House Committee on the Judiciary.
As noted here at Reason last week, the bill is both contradictory and constitutionally problematic. In trying to give the Department of Education (DOE) "the necessary statutory tools at their disposal to investigate anti-Jewish incidents" on college campuses, the bill attempts to conflate "unfair" political opposition to Israel with anti-Semitism. In doing so, it misses the point that things like holding Israel to "a double standard that one would not apply to any other democratic nation" and even something is repugnant as Holocaust denial are protected speech under the First Amendment.
The bill doesn't make anti-Semitism (or any form of bigotry) illegal, but its intent is to "provide for the consideration of a definition of anti-Semitism for the enforcement of Federal anti-discrimination laws concerning education programs or activities," which it justifies by invoking Title VI of the Civil Rights Act of 1964, which "prohibits discrimination on the basis of race, color, or national origin."
So, if it's just a tool to help the DOE investigate allegations of anti-Semitic violence on campus, what's the constitutional objection to the bill?
It's that it gives the federal government the authority to investigate ideas, thoughts, and political positions as violations of the Civil Rights Act of 1964. By specifically using the broad language of a 2010 State Department memo attempting to define anti-Semitism, the Senate bill wades into thought policing.
Seemingly anticipating the arguments of pesky critics with a rudimentary understanding of the First Amendment, the very last section of the bill includes this provision:
Nothing in this Act, or an amendment made by this Act, shall be construed to diminish or infringe upon any right protected under the First Amendment to the Constitution of the United States.