Washington State Set to Deny Libertarian Party Major Party Status, Based on Write-In Votes
Even though the state generally doesn't count write-in votes; but any tool to hobble the Libertarians might be good enough.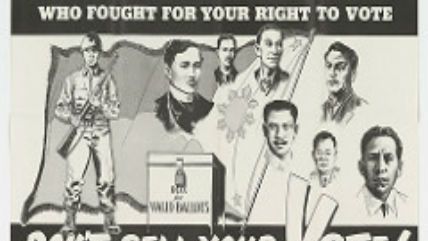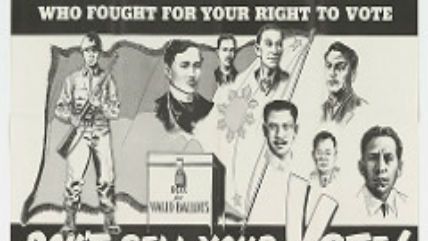 In order to gain gain major party legal status in the state of Washington, the Libertarian Party needed to get 5 percent of the vote in the presidential race. As the final counting for the state dragged on for weeks, the state party looked on eagerly as it seemed they'd just make the cut.
And indeed, according to the public data on the Washington secretary of state's website on election results, they did! 5.01 percent as of this morning for Gary Johnson for president in that state. Seeing this, Ballot Access News thought major party status was a done deal.
But you didn't think the state would make it that easy, did you? This week, as later reported in Ballot Access News, the secretary of state Kim Wyman announced that the L.P. did not in fact qualify.
Why? Because that public total doesn't include the sacred-to-Washington-process write-in vote.
This is despite the fact, as Winger reports, that the state has never even announced any counts of such votes for the past 24 years. But Wyman insists that including the write-ins will be done, and will dunk Johnson's percentage below 5.
Since you are technically voting for slates of electors for president in that state, and write-ins have none attached, some in the L.P. have questioned whether there is any legal grounds for considering them "real votes" there. My reading of the statute seems to indicate that no candidate who didn't file a declaration of candidacy with the state has the right to have his or her write-in votes counted, but I am not a campaign law litigator.
David Traynor, chair of the state L.P., says in a Facebook post last night that including the around 100,000 write-ins as valid parts of the vote total would likely lower the Johnson percentage to 4.86. Traynor says in a phone interview today that one county, Franklin, has not yet certified its vote, so a final-final tally of statewide vote percentages isn't official yet.
Some in the state party consider getting major party status perhaps more of a burden than a boon. Winning the status would eliminate the need to gather 1,000 signatures to get the next presidential candidate on the ballot, but it would also create the legal need for a variety of county and state committees and precinct committee officers, well over 6,500 of the latter, for the party, which some think requires more active Libertarians than the state might have to offer. (The state party has around 650 active dues paying members, according to figures provided by the Libertarian National Committee.)
In an interesting twist, statutorily major parties by law must have a chair and vice chair of each of their county and state committees who are of the opposite sex.
Traynor believes the precinct committee officer being on the ballot everywhere is a boon, giving the Party a labeled candidate on many more ballots and giving the L.P. more general reputational weight as real, important, and significant. (If only one Libertarian puts him or herself in contention for precinct committee officer, from my read of the statute, then they automatically win, with no ballot listing done.)
The Party would also, if it wins major status, have a statewide primary election for presidential candidates, like the Democrats and Republicans, which Traynor believes has immeasurable impact on public perception of them as a legitimate choice. "I got like 350 emails this year asking why the L.P. didn't have a presidential candidate on the primary ballot," he says. Such major party status "would be huge, an avenue to more effectively grow and get exposure and stand shoulder-to-shoulder with the old parties."
Traynor says some who don't see the importance of the major party status represent an "old guard" who see the L.P. more "bringers of information, making people enlightened" and less about doing everything possible to win elections.
Given that the state has a "top two" primary system, in which only the top two vote getters of any party proceed to the general election for most offices, it wouldn't be that relevant to most L.P. candidates below the presidential level. Even with that system that many think hobbles third parties, Traynor is proud that the state L.P. got 10 candidates into the general election for state legislative offices.
"I love top two," Traynor says, "and my personal feeling is if you can't get second place in a primary then you have no business running a candidate in the general." The system, he says, allows the L.P. to "focus resources on races that might be won" and puts them in a better position.
Traynor said in a Facebook post last night that "We are currently working the Libertarian National Committee and local legal professionals to determine the most effective strategy that aligns with our state party goals and the principled positions of the national committee. No official notice has been given from the Secretary of State, and no strategy has been decided as of yet from the LPWA."
He confirmed in a phone interview today that while he is confident some legal action will be taken, its exact nature or shape is still being considered and planned. One issue is that such a challenge could well cost over $100,000, possibly as much as $300,000.