Trump and Pence vs. Free Markets, Jury Deadlocks in Walter Scott Shooting Case, Cops Won't Investigate Post-It-Note 'Hate Crime': P.M. Links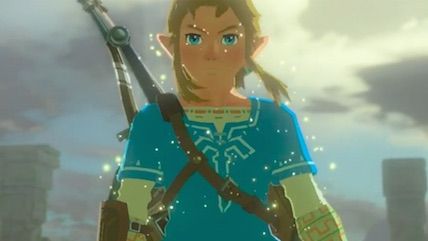 Nintendo

Jurors are currently deadlocked over whether to find a South Carolina cop guilty of murdering Walter Scott. A single hold-out juror is refusing to consider a guilty verdict, according to reports.

So the police don't think that "suck it up, pussies" post-it-note is a hate crime, after all.
Paul Krugman predicts that Donald Trump will betray the white working class voters who gave him so much support, which could be the first accurate prediction he has ever made.
Trump and Mike Pence aren't so keen on the free market.
Members of the Clinton and Trump campaign staffs insulted each other during an election post mortem at Harvard University.
The new Legend of Zelda trailer looks amazing.
Have you donated to Reason yet? I will be doing a Twitter "Ask Me Anything" on Monday afternoon to promote Reason's annual webathon.